An ideal destination for you to soak up the sun and feel relaxed are the rooftop bars in Palma de Lorca. Apart from monuments and museums, charming old towns and gourmet restaurants, the city is also renowned for its amazing rooftop terraces that give you spectacular scenery with your favorite cocktail. You don't need to stress yourself in finding the perfect rooftop bars in Palma de Lorca as this list compiles the most exquisite rooftop terraces the city has to offer.
49 steps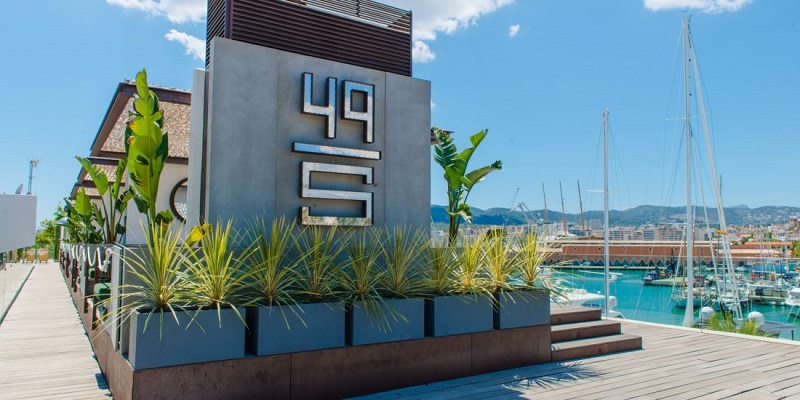 Source: Link
The location of this rooftop terrace along Port de Moll Vell will beat your imagination. 49 Steps is the best spot to watch the sun go down while having some of the best views over Palma's harbor. It is an ideal place to chill out on a cool day to enjoy the trendy vibe created by chill-out music while sipping on your favorite cocktail.
Port Blanc Restaurant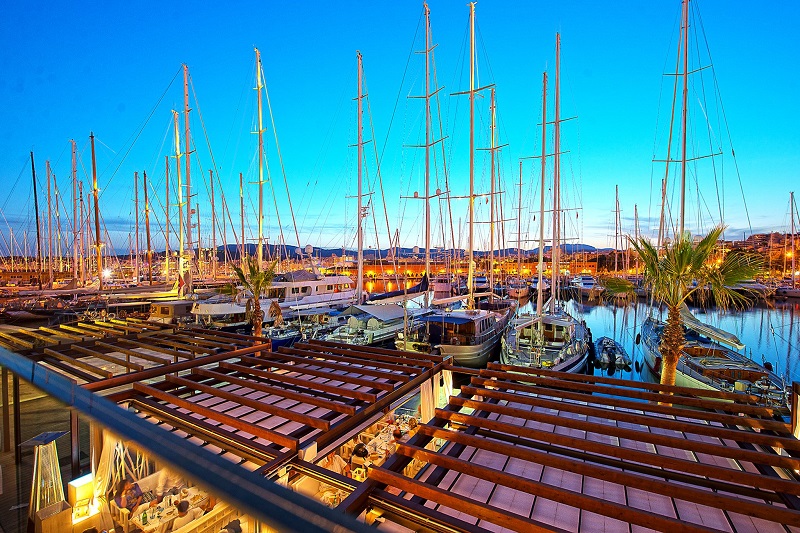 Source: Link
Port Blanc restaurant is one of the best places in Palma de Lorca that you can stop by for lunch. The name itself depicts its location, which is the port. This restaurant is a huge building that has been designed to look like a boat for you to enjoy different varieties of cocktail and a sumptuous dinner. The building top is suitable to sit and watch all the shiny lights across the harbor.
Palacio Ca Sa Galesa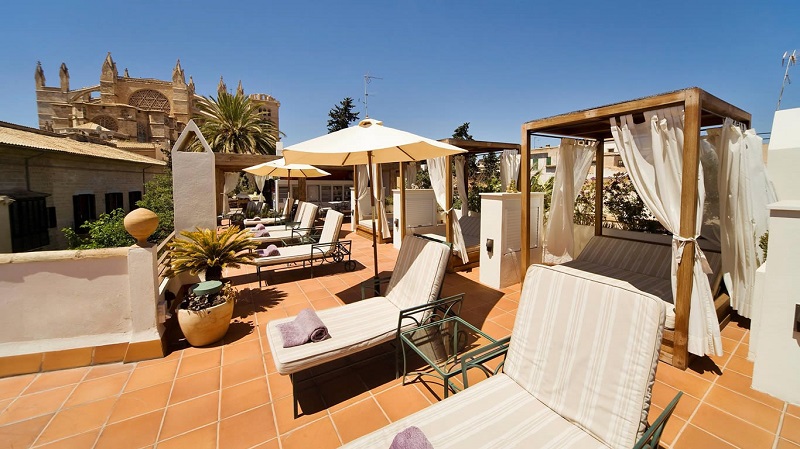 Source: Link
Taking a walk to this stunning restaurant will make your stay in the city an unforgettable experience. Although quite a distance from Palma's famous cathedral, Palacio Ca Sa Galesa is a dream location in the city that you shouldn't miss. There is a pool for you to cool off and a restaurant where you can choose from a wide range of menu to enjoy breakfast, lunch or dinner. The roof terrace offers the great sight of the cathedral as well as the sea and the entire city. It is absolutely the best place to enjoy your afternoon with some tantalizing drinks.
Singular Rooftop Terrace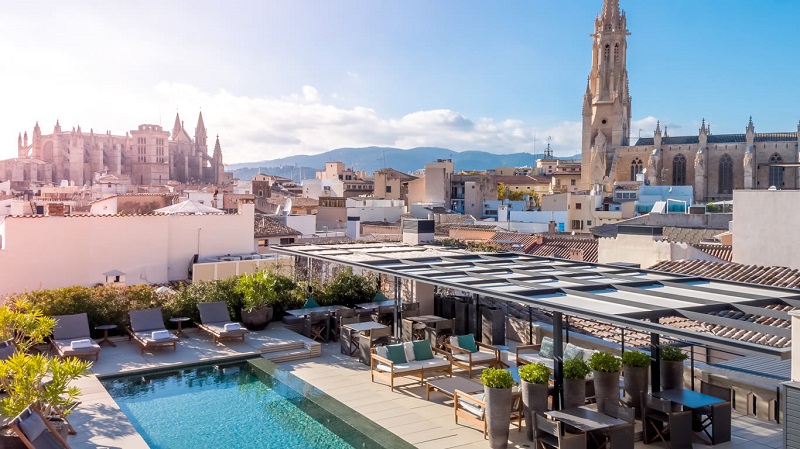 Source: Link
A smart way to enjoy a perfect sunset pre-dinner cocktail or a night out with a loved one is by visiting this fabulous rooftop terrace. The singular rooftop terrace has the most sophisticated and relaxed atmosphere for you to enjoy cool music in the background. It is situated on the roof of Sant Francesc Hotel Singular in the heart of the city. You will find an amazing rooftop swimming pool where you can enjoy a glass of cocktail. The best time to visit the hotel is during summer nights where there are whole lots of activities for you to enjoy.
Hotel Tres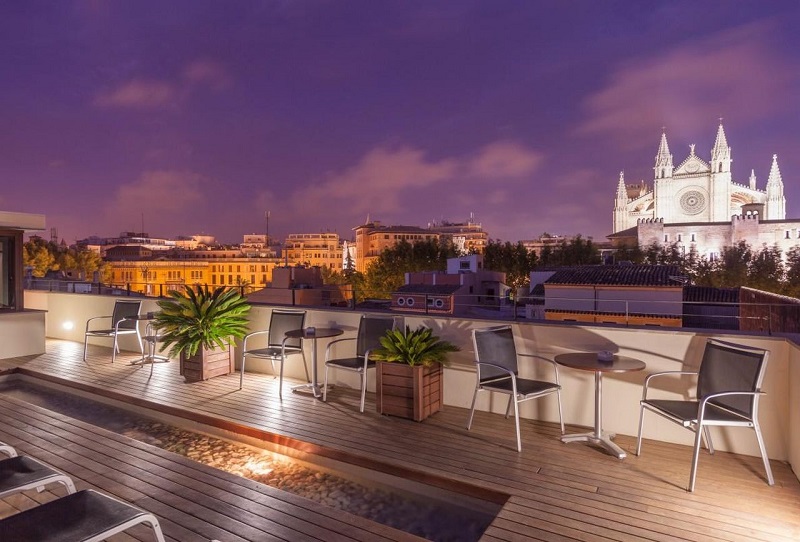 Source: Link
Accommodation wouldn't be a problem, especially if you want to spend the night at Hotel Tres. It is a beautiful hotel that offers a real rooftop oasis. The rooftop bar situated in the hotel is a private and relaxing atmosphere that offers awesome views as well as the small but fantastic rooftop pool with its poolside vibes. A wide range of refreshing drinks is available for you to enjoy panoramic views over the cathedral, ocean and all of Palma rooftops. It is the perfect spot for relaxation on summer days and summer nights.