Eurostars Centrale Palace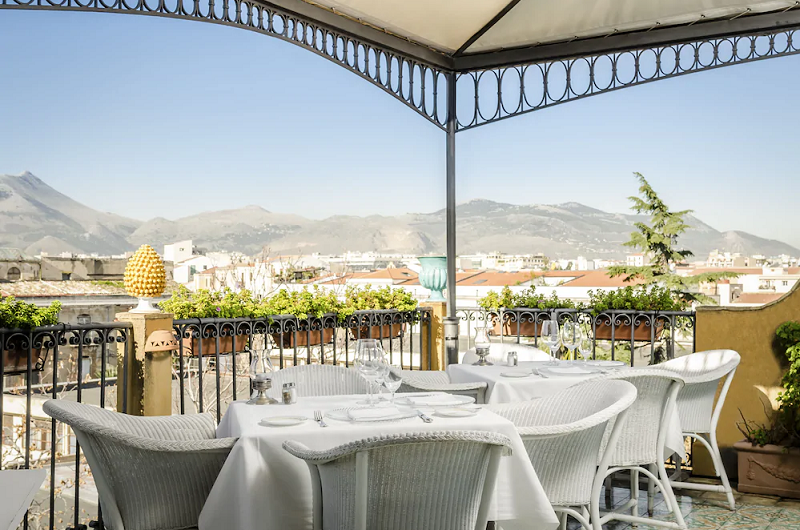 Source: Link
Palermo is a Sicilian city in Italy famous for its history, music, food, and art. One of the most fun places for you to go after a long day of adventure is their rooftop bars. These bars are decorated with attractive interior décor that delivers an environment of warmth, happiness, and style. Here are the top best rooftops you will find in this lovely city of cultural people. Hotels in Palermo are known for their class and capacity to deliver awesomeness. Eurostars Centrale Palace is one of those hotels that never disappoints, especially because of their rooftop bar. The bar is surrounded by a garden and features chairs and umbrellas. You can demand all sorts of food and drinks, while you sit down with friends and chat. Click the next ARROW to see the next photo!
Obicà Mozzarella Bar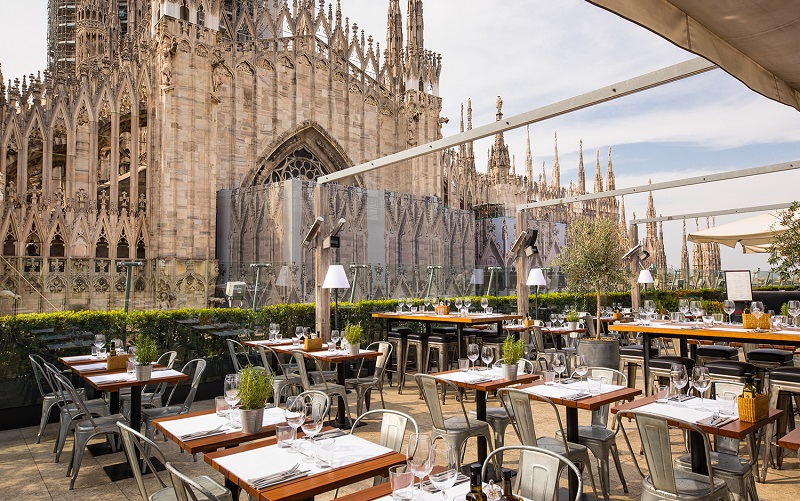 Source: Link
Palermo is blessed with amazing buildings and it makes sense for anyone to desire to stay in one of their rooftop bars in order to experience the beauty of the panorama. One of the best rooftop bars to have a wonderful experience is the Obicà Mozzarella Bar. It's a lovely place that many people like to use for private function or tourists go and rest during the evenings. The white lounge with wooden frame and white tables is enough to attract you and make you want to stay, not to talk of the menu. The bar offer quality food like pizzas, salads, first courses, and an array of Italian wines to wash it down. Click the next ARROW to see the next photo!
Ambasciatori Hotel Bar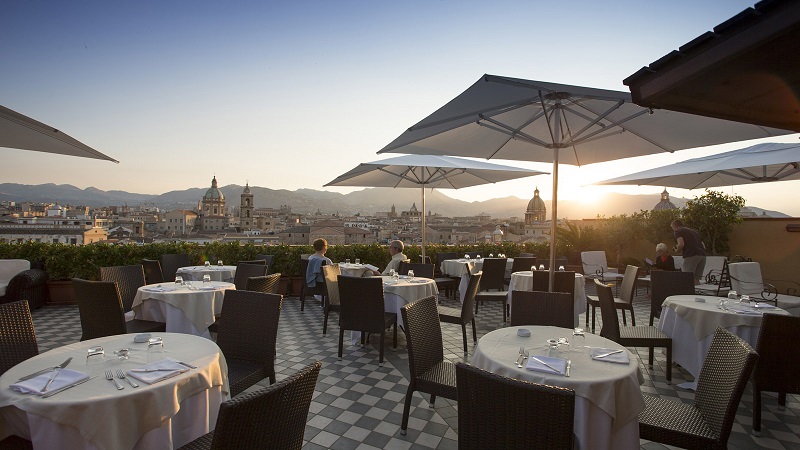 Source: Link
If you want to have an undiluted and unrestricted view of the city of Palermo, your best option is the lounge section of Ambasciatori Hotel Bar. It has a simple arrangement of chairs and tables, as well as umbrellas to protect against the sun. The terrace which is usually opened 18.00 to 24.00 is famous for its collection of renowned cocktails offered by the very best bar attendants with many years of experience. Never miss the opportunity to try out their sea bass lozenges with crunchy vegetables, prawn tartare, sweet garlic sauce and almonds. You can also get drinks like Danish bully, El commander, Sicilian Sheppard, etc. Click the next ARROW to see the next photo!
Ai Tetti Dining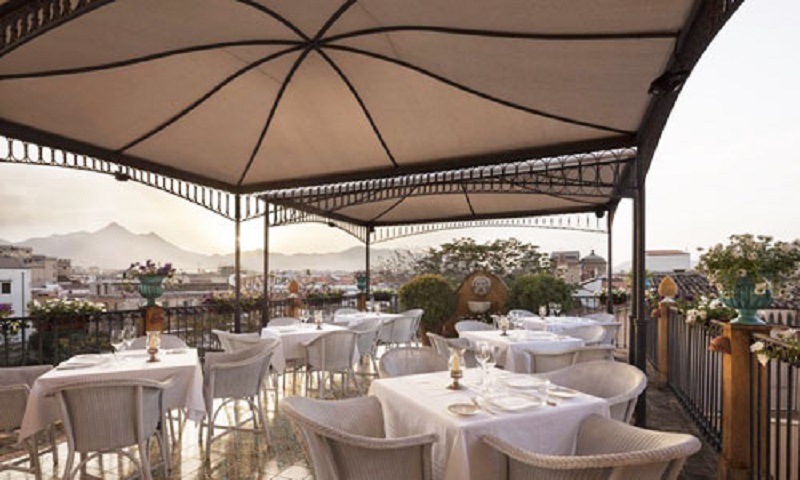 Source: Link
Ai Tetti Dining qualifies as a top contender for a rooftop bar and restaurant, even though the entire roof area is surrounded by glass. The location is beautiful and evocative, with a breathtaking view that dominates the entire city of Palermo. Dinner is awesome here and the staff is always looking for the best way to satisfy the customers. Sometimes, you would find top businesses men coming here to have dinner and at the same time strike important business deals. Click the next ARROW to see the next photo!
Il Bar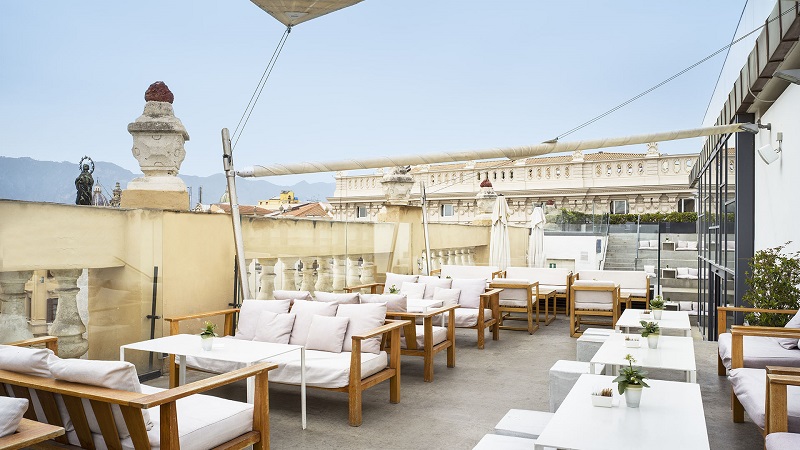 Source: Link
It will be unfair to end this list of top rooftop bars in Palermo without mentioning the Il Bar. What makes this place interesting is the presence of an interior and exterior section both of which are covered in glass to that wherever you are sitting, you can enjoy the full view of the architecture of the city. They also offer quality Italian food along with nice coffee, cocktails, and live music.