Chacha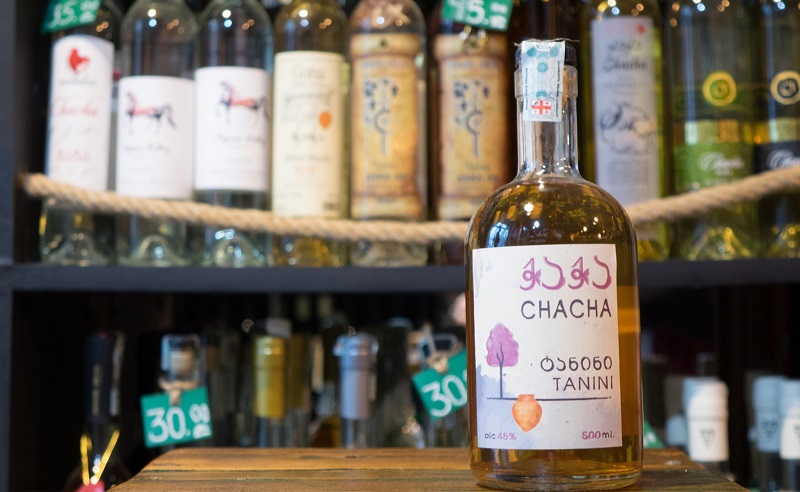 Source: Link
In Georgia, drinking is an essential cultural practice, and it is said to have a history of the oldest evidence of winemaking discovered there. The Georgians are also known for their incredible hospitality service towards guest and tourist too. In other words, wine plays an essential part in the hospitality industry. They have some good traditionally wine, which symbolically makes the guest feel very welcoming and accommodating. Here are the top best drinks the Georgians never joke with. This is Georgia's most popular brandy; it's a bright and strong alcoholic drink with 40% alcohol and commercially produced to 65% for homebrew. It's commonly produced from unripe or wild grapes while its other natural common fruits and herb combined are tangerines, oranges, and mulberries. They call it 'grape vodka' or 'Georgian vodka grappa.' Many Georgians use chacha for cleaning because of the medicinal properties. It helps alleviate some ailments, including ear blockage and indigestion and also face aches. Chach also cures stomach pains by applying it on the abdomen. Click the next ARROW to see the next photo!
Lemonade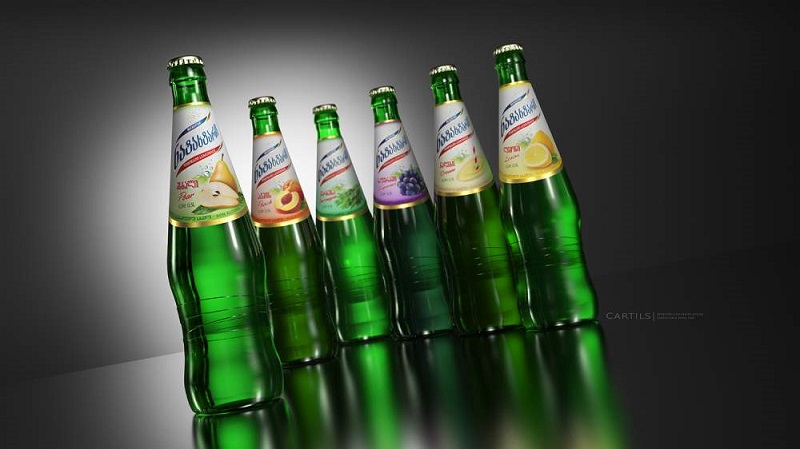 Source: Link
Naturally, lemonades are produced all over the world, but tarragon flavored lemonade is unique to Georgia. Georgia lemonade was discovered by a pharmacist in the nineteen century. The mixture involved carbonated water with the tarragon syrup. Due to this unique intervention, the pharmacist became popular, and he opened a syrup factory with the trademark lagidize water, which is still existing till this day. Click the next ARROW to see the next photo!
Qvevri Wine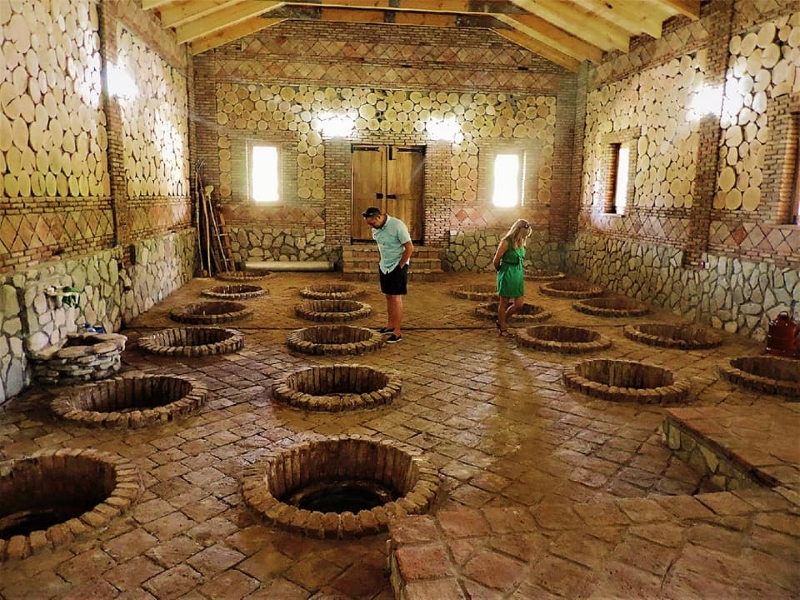 Source: Link
Qvevri is one of Georgia finest wines, which is said to be made traditionally, including an exceptional way of storage in a clay jar with a pointed end. The wine is produced from crush grapes, after which the juice comes together with stems and skins are poured in qvevri fermentation. The qvevri is buried underground as the natural temperature of the soil does the magic which gives the amber-colored wine its taste. Click the next ARROW to see the next photo!
Ladigze Water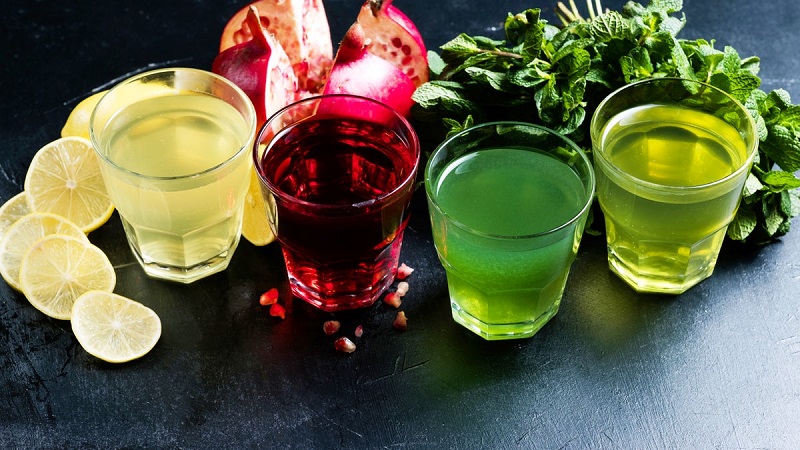 Source: Link
Its commonly used as a flavor to mixed in lemonade because of its natural properties. Ladigze water is an experimental kind of drink. However, it was created from soda and natural syrup, in 1887. The idea behind the drink was to use natural syrup, fruit, and herbs to create many flavors instead of using the imported chemical flavor. Ladigze water is a traditional kind of drink which is served in a unique way by soda fountain in front of the guest. The UNESCO added Ladigze water as one of the intangible cultural heritage lists. Click the next ARROW to see the next photo!
Mineral Water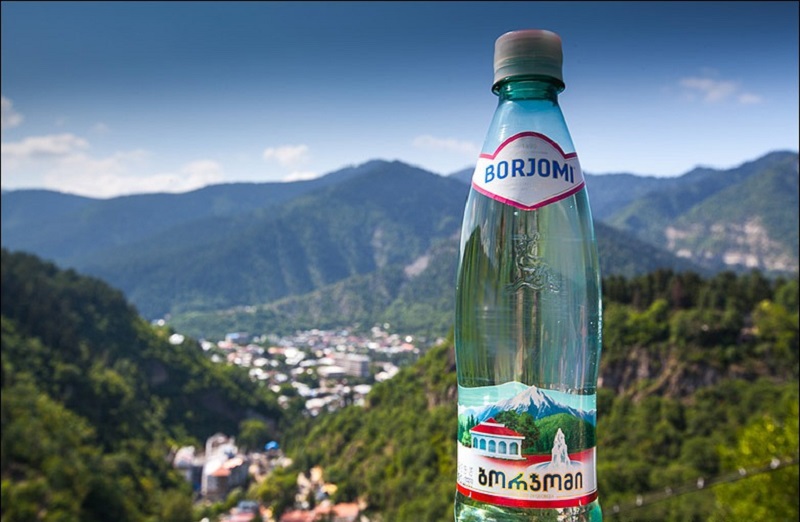 Source: Link
Mineral water beverage is said to come from a natural source, which is called natural spring. It has a unique and strong sulfur taste which undergoes purification process, before consumption. This natural spring was discovered by the Borijomi in 1920 by the imperial Russian military and been bottled in Russsian Georgian estates. However, it's said in Georgian tradition that a guest should expect to be offered wine when spending time with Georgians. So, be prepared to drink at least one glass, refusing the first glass might be considered impolite.