When passing through Italy, it's important to visit Sicily because of its historical importance to the whole nation. One of the best places in Sicily is Catania, and they have got a culture and lifestyle to die for. There are a number of rooftop bars for you to enjoy and have fun here, and we have selected the three best you should never miss.
3
Etnea Roof Bar & Restaurant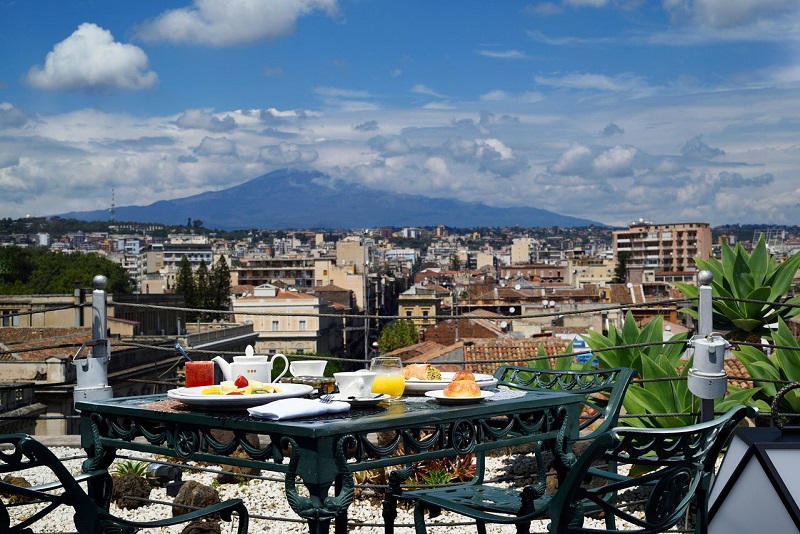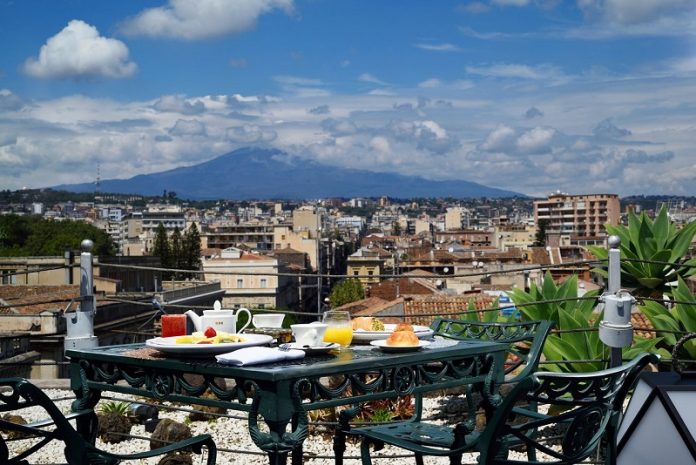 Source: Link
Located on the 7th floor of the elegant and beautiful hotel Palace Catania | UNA Esperienze hotel is the Etnea Roof Bar & Restaurant. The place is humongous, and it's designed to help provide visitors with comfort, relaxation, happiness, and a total sense of belonging. The stylish and elegant bar serves all manner of drinks, from beer to complimentary cocktails, which can be ordered in a swift. Apart from being a calm but sophisticated atmosphere, visitors can order different types of food as well, including a nice selection of appetizers, which are offered between the hours of 7.30-10.30pm also means a happy hour in the bar. You can order for excellent Italian food, enjoy cocktails, and relax to the jazz music playing in the background. From this spot, you can also get a clear view of Mount Etna and other important landmarks in the city of Catania.