Millions of people venture down under to Australia on a yearly basis, while other popular options include the likes of Thailand and European destinations like Italy. China is also popular with people, although it isn't frequented as much as the other aforementioned nations. It should be, though.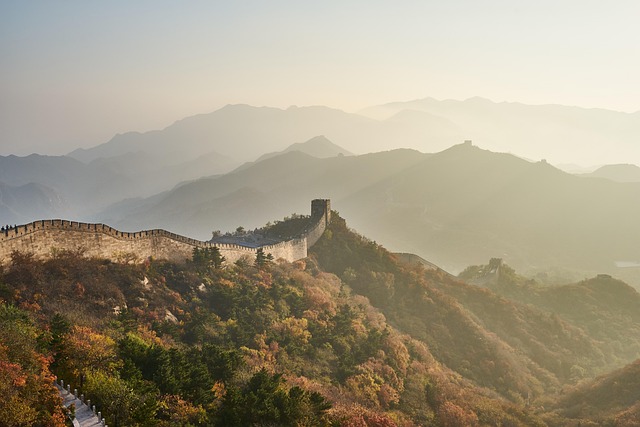 A destination that's packed full of a variety of sights and experiences, plenty of history, and some seriously delicious cuisine, China is a unique destination that warrants a visit for a week or two. In fact, given the abundance of things to see and do in the world's second-most populous nation, it's not uncommon for holidaymakers to revisit it after a few years and explore a part of China that they might not have seen previously.
If you're planning your next holiday and need some inspiration on potential destinations, let's take a look at why China should be under serious consideration.
A truly rich culture
One of the many reasons why people can't wait to explore China is due to its rich culture that spans over 3,000 years. One of Four Ancient Civilisations, Chinese culture is extremely rich and diverse, with everything from complex languages to martial arts offering a level of complexity that many other nations simply don't. Throw in Chinese medicine and poetry, for example, and this vibrant culture is clearly one of the most unique on this glorious planet of ours.
Ancient heritage to explore
China's rich history is another reason why people can't wait to experience the country for a week or so. The nation is home to a huge selection of ancient treasures that can be witnessed in the flesh and offer a truly memorable adventure to embark on. Holidaymakers rush to see the Great Wall, while there are also pagodas and temples dotted around the country that are worth taking in.
Visit Shangri-La
China is full of unique destinations that are worth visiting, but the home of Shangri-La is one of the most fascinating. A destination that is essentially a fictional place from the 1933 novel Lost Horizon and is now seen in popular modern-day games like The Legend of Shangri-La, this mystical and harmonious valley is said to be in Zhongdian in China's southwestern Yunnan Province. Going by the Shangri-La name since 2001, this stunning region features amazing views and is a popular destination for hikers. Visiting the Songzanlin Monastery is a must, too.
Try Chinese food
A type of cuisine that is enjoyed everywhere, it's in China where Chinese food is done best. Truth is, many of the dishes on offer in locations like the UK and America aren't actually authentic, with Chinese food differing greatly to the westernized dishes that people in those nations tend to enjoy. Chinese food in China is on another level, with each region offering a range of delights. For example, Beijing roast duck in incredible, while you simply have to try a spicy hotpot in Chengdu.
See giant pandas in the wild
Perhaps a surprise inclusion for many, animals lovers simply have to see giant pandas in the wild. These amazing creatures can only be found in China, with these treasured endangered species being seen by travelers on tours. You can even be a panda keeper, too.
A convenient place to travel
Thanks to a wave of technology-based advancements coupled with a solid all-round infrastructure, China is a fantastic place to travel around in. There are comfortable high-speed trains to use, taxis to order, and a range of impressive modes of transport that are capable of offering plenty of convenience. Overall, it's easy to get around in China.