If your ideal getaway involves teeing off under clear blue skies with breathtaking landscapes as your backdrop, you're in for a treat. We've compiled a list of the top-rated global golf destinations tailored for those who appreciate the fine blend of travel and golf. These paradisiacal locations offer world-class golfing experiences and a stunning array of local attractions, enriching your journey with a touch of local culture, gastronomy, and natural beauty. So, grab your clubs and prepare to embark on a golfing journey that transcends the ordinary.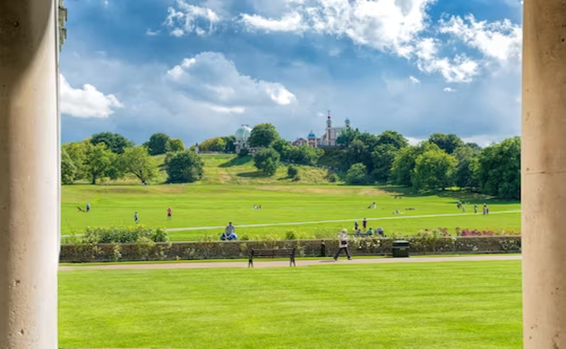 1. The Algarve, Portugal – A World-Class Golf Destination
With over 30 golf courses set against a picturesque backdrop of sandy beaches, rugged cliffs, and lush green landscapes, it's no surprise that golf enthusiasts flock to this region year after year. From beginners to professionals, the Algarve offers a variety of courses suitable for all levels of play. But it's not just the quality of the courses that sets this destination apart; it's the overall experience of playing in this charming region.
With a mild climate year-round, visitors can enjoy a round of golf in comfortable temperatures and soak up the vibrant culture of the Algarve beyond the course. Remember to carry golf shoes without spikes, as they are often required in some parts of the Algarve. With its rich history and stunning natural beauty, Portugal's paradise is perfect for your next golfing adventure.
2. Scottsdale, Arizona – A Golfer's Dream Come True
With over 300 days of sunshine a year, you can enjoy golf virtually anytime. But it's not just the weather that sets this place apart; Scottsdale is home to some of the most renowned courses in North America. From championship-level courses designed by legendary players like Tom Fazio and Jack Nicklaus to more casual courses offering pleasant views and challenging play, Scottsdale will surely meet your golfing needs.
Plus, the city's vibrant culture provides plenty of options for entertainment beyond the course. From world-class dining experiences to unique shopping hubs, you will surely have an unforgettable time in Scottsdale. Prepare to be amazed by this golfer's dream come true.
3. Pinehurst, North Carolina – Famous for Its Southern Charm and Golf Scene
Nestled amid rolling hills and lush greenery lies Pinehurst, a picturesque town in North Carolina. Known for its Southern charm and hospitality, Pinehurst attracts visitors from around the world who are drawn to its unique character and rich history. The town's most notable feature is its renowned golf scene, with eight golf courses hosting significant tournaments and legends over the years.
A stroll through the quaint streets of Pinehurst reveals delightful shops, restaurants, and galleries, all of which showcase the area's rich heritage in a friendly, welcoming atmosphere. Whether you're a golf enthusiast or simply seeking a relaxing escape, Pinehurst will not disappoint. With its warm hospitality, enticing cuisine, and stunning surroundings, Pinehurst is a destination that is hard to resist.
4. Palm Springs, California – Million Dollar Courses in a Desert Oasis
You can expect to tee off on million-dollar courses in this high-end destination. Surrounded by breathtaking landscapes and fabulous weather, golfing in Palm Springs is essential for any avid golfer. The city boasts over 100 golf courses, so it's no surprise that it's a golfer's paradise.
Whether you're an experienced golfer or just starting, there's a course to fit your needs, complete with stunning views of the surrounding desert. Beyond golfing, Palm Springs is a city rich in culture, offering visitors plenty to do and see, from visiting museums to exploring local art galleries. It's a fantastic getaway destination for anyone who likes to spend their holidays in the lap of luxury.
5. Kiawah Island, South Carolina – Miles of Sandy Beaches and Championship Golf
For golf enthusiasts, Kiawah Island is a dream come true, with championship courses that have hosted major tournaments. The island is also home to wildlife, from dolphins and alligators to loggerhead turtles. Whether looking for a relaxing getaway or an action-packed adventure, Kiawah Island has something to offer everyone. With world-class amenities and breathtaking natural beauty, it's no wonder this destination is a favorite among travelers from around the globe.
6. Whistler, British Columbia – Breathtaking Mountain Views and Spectacular Fairways
With majestic peaks towering above and lush forests below, the views in Whistler, British Columbia, are breathtaking. But it's not just the mountains that make Whistler so unique. Golfers will be thrilled by the world-class fairways that wind through the alpine landscape, providing a challenging game and a truly spectacular setting. Whether you're an adrenaline junkie or a golf enthusiast, Whistler is the perfect destination for those seeking adventure and natural beauty.
For those looking to relish in luxury during their golf vacation, try a stay at one of the beautiful resorts near these courses. From 5-star hotels to private villas, you can indulge in all each destination offers while enjoying impeccable accommodation, gourmet cuisine, and other exclusive amenities. Whether you're looking for a romantic escape or a family getaway, there's something for everyone here.