There is nothing better than the open road ahead of you.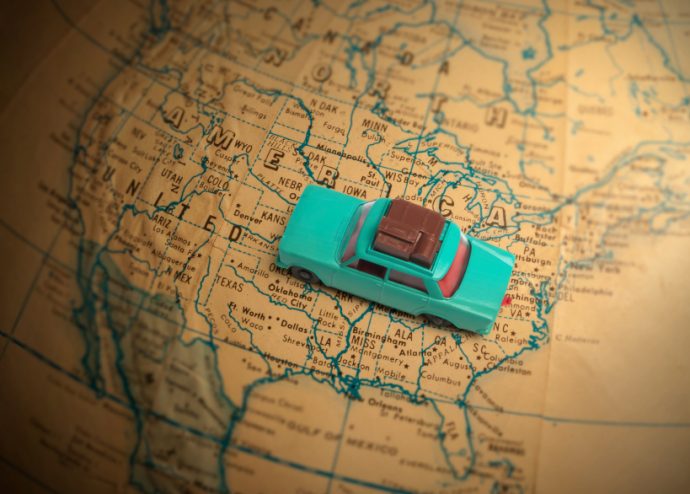 source: here
Long road trips and lengthy car journeys can be great fun and rewarding experiences, but in order to get the most out of your trip, it is crucial that you are well prepared. With this in mind, here are a few tips for preparing for any lengthy stretch behind the wheel:
Plan your Route
Long drives are great, but not if you are lost. Carefully plan your route so that you know exactly where you are going, where there are services stations and where you can stop for the night. This is particularly important if you are driving overseas and are unfamiliar with the area. Fortunately, satellite navigation has made it easier than ever to plan your route, but you should always plan in advance.
Vehicle Checkup
It is essential that the automobile you are using is in tip-top condition before setting off as breaking down could be a nightmare. Schedule a trip to the mechanic so that they can give the car a thorough inspection to ensure that it is roadworthy. If you are going to use a used car, it is always worthwhile getting a vehicle history check carried out by a company like HPI. This will highlight any major issues that the car has and give you peace of mind.
Check the Tyres
Much like you wouldn't run a marathon in a pair of beat up trainers, you need to make sure that your tyres are in good condition and have no tears or bulges. You also check the pressure and top them up if needed.
Documentation
Equally important as checking the condition of the car is ensuring that you have all the necessary paperwork (this is particularly important if you are driving overseas). Vehicle registration, insurance, driving license, passport and proof of ownership are the main documents that you will need to take with you.
Emergency Kit
It is hoped that you will not require it, but an emergency kit is essential. This should contain a basic first-aid kit, a flashlight, tools, jumper cables, food and water, blankets and a spare phone battery or portable charger.
Entertainment
You will also want entertainment to keep your brain occupied and so that you can have some fun. Make a playlist for the road trip, have a few games to play and download a few podcasts to keep you happy and engaged.
Long car journeys can be terrific experiences, but only if you have done your research and fully prepared for the trip.