1. Ulster Fry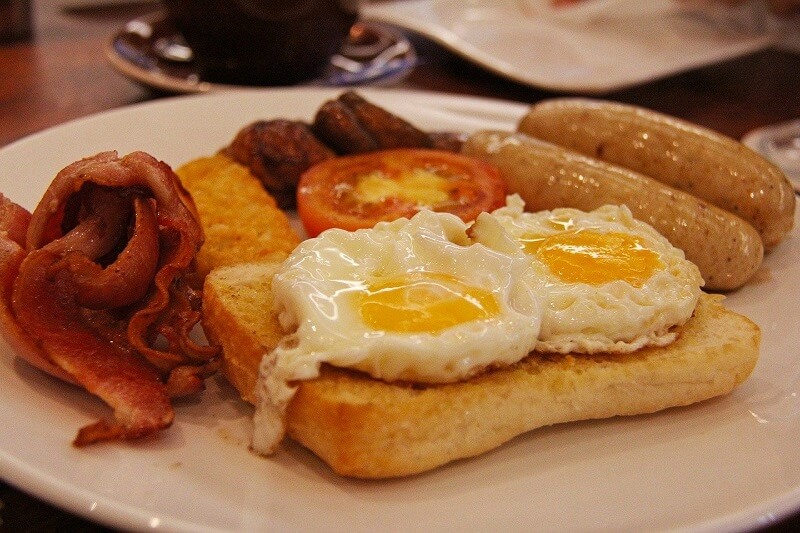 Fancy Tasting Northern Irish food? There are plenty of dishes to taste while there, but some of them are the most iconic foods to eat in Northern Ireland. Ireland is widely known for its stunning landscapes and sceneries and beautiful castles. However, Irish food is not very different from the British, but there are some unique dishes. Ulster fry is the ultimate breakfast in Northern Ireland served almost in every pub and cafe. It includes sausages, eggs, tomatoes, streaky bacon, potato bread, and farls. It is the most traditional dish in Ireland.
2. Vegetable Roll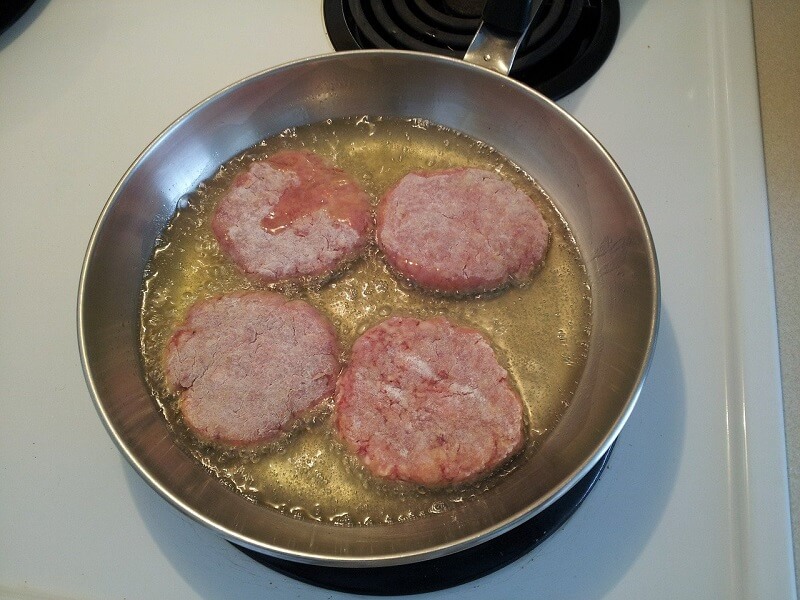 However, it is called vegetable roll is not a vegetarian dish as it contains beef shaped like a large sausage. It is marinated with herbs and spring onions, and usually cooked in a grill or fried. It is served with mashed potatoes and beans.
3. Irish Stew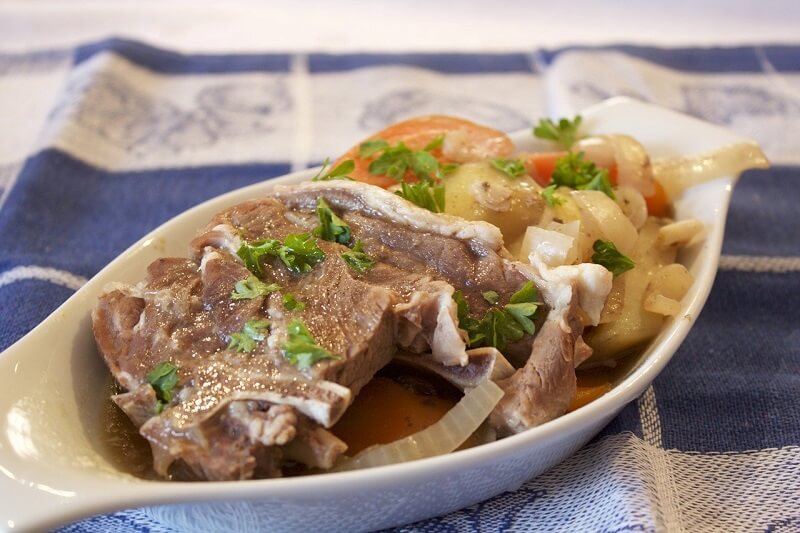 One of the oldest and most traditional dishes is the Irish stew which dates back to 19th century. The old recipe was made in order to cook with the leftovers, but the latest version has plenty of ingredients. Usually, the meat used is lamb or beef bone-in, carrots, onions, potatoes, and parsnips. It is a dish served in St. Patricks Day and in the recipe add a Guinness.
4. Champ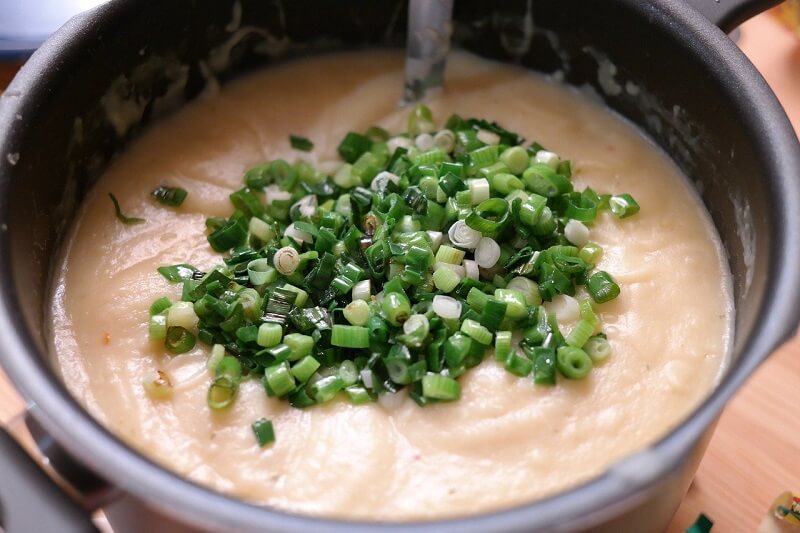 A widely known comfort food dish, that has one of the tastiest ingredients, the potato. The recipe is inexpensive and was used in harsh times in Irish history to fight starvation. It is cooked with mashed potatoes, spring onions, and butter and milk. In some cases, instead of onions can be used cabbage or kale.
5.Wheaten Bread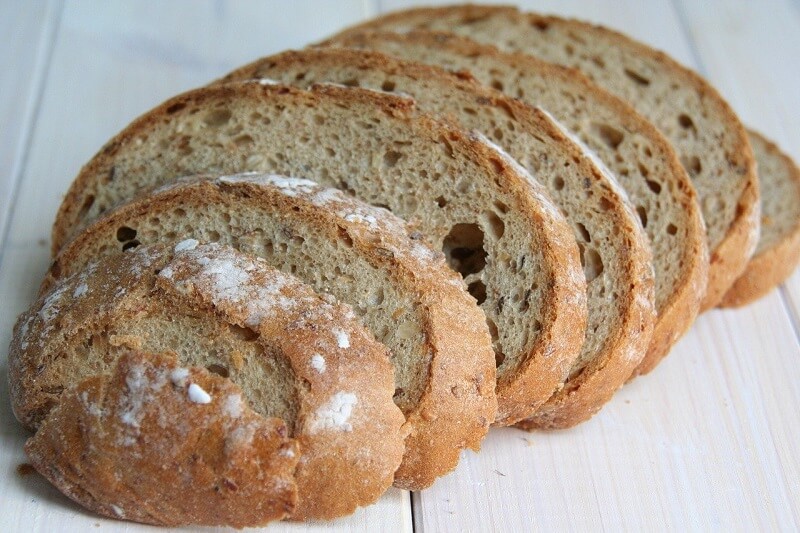 A typical bread made in Northern Ireland with soda and wholewheat flour. It is a brown bread consist of plain and wholewheat flour, soda, sugar, butter, buttermilk, and oats. It is perfectly combined with butter and jam, or with soups and smoked salmon.
6. Pastie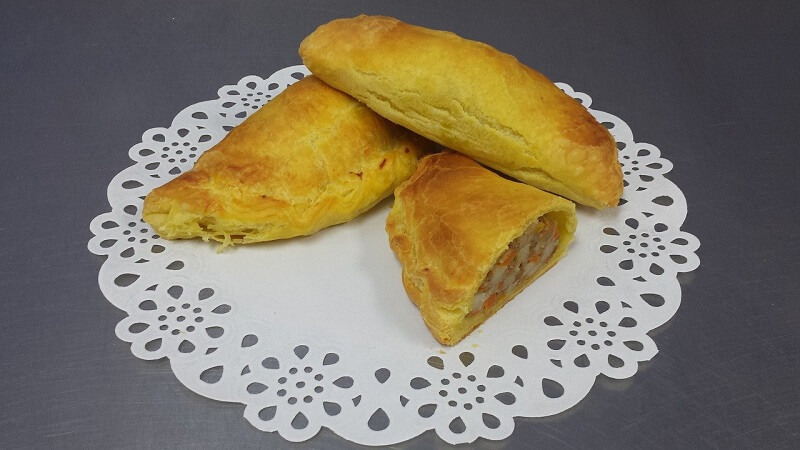 Pastie is a traditional pie made in Ireland and usually served in pubs with fries and gravy sauce for dipping. It is made of ground beef or pork, onions, potatoes, and a variety of seasonings. It is quite tasteful and you a perfect option for a quick snack.
7. Fifteens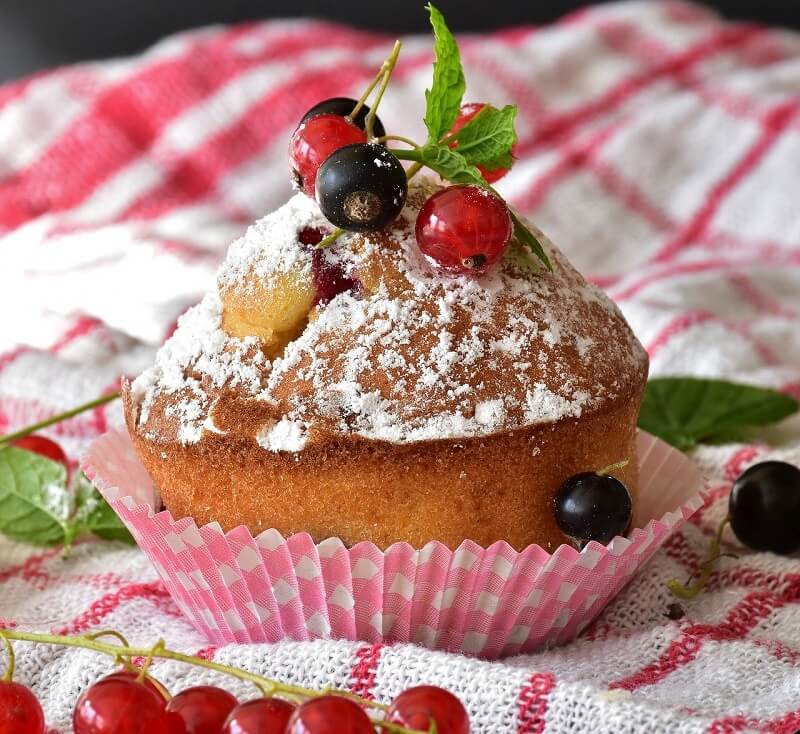 A delicious Irish cake, which is the ideal side for breakfast with a hot cup of tea or coffee. It usually consists of digestive cookies, coconut, cherries, and marshmallows. It is baked in the oven, and you can find it in almost every bakery in Northern Ireland. It is also a dessert served for celebrations.
8. Potato Bread Farl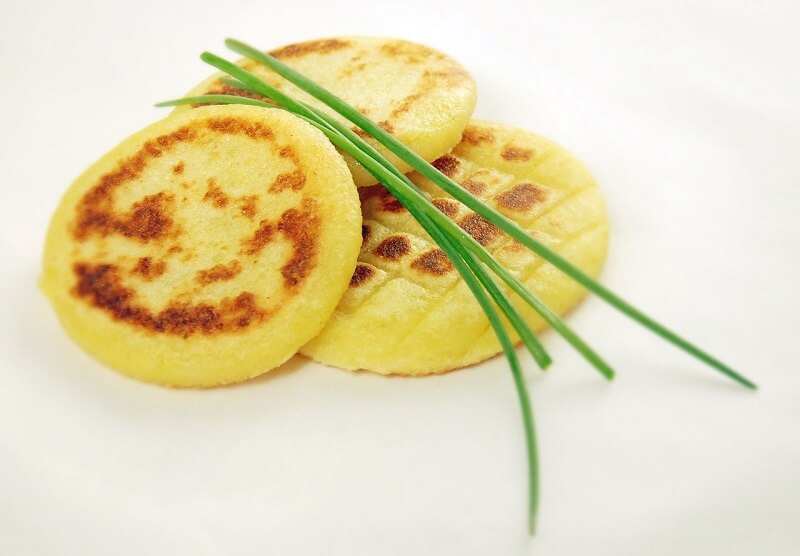 Potato bread farl has the shape of a potato pancake and it is also called fadge. The main ingredients are mashed potatoes, flour, salt, and butter. The dough is rolled and then fried in a pan or baked on a griddle. Besides, it is the basic side of the Ulster fry.
9. Potato Apple Bread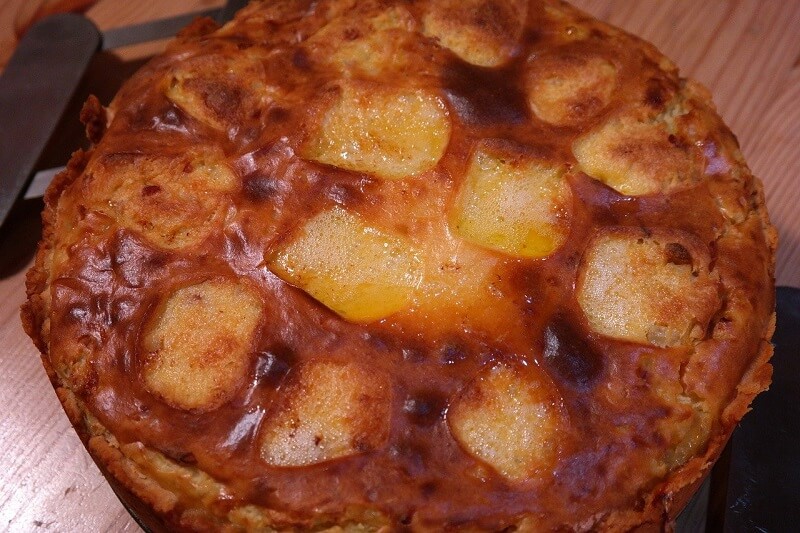 Potato apple bread is a traditional dish made in Armagh Country which is quite popular for its apple production. So, locals create this delicious meal that has mashed potatoes, cored and sliced apples, butter, salt, flour, and sugar. It is served as a breakfast or as a dessert with lemon curd and cream.
10. Ardglass Potted Herring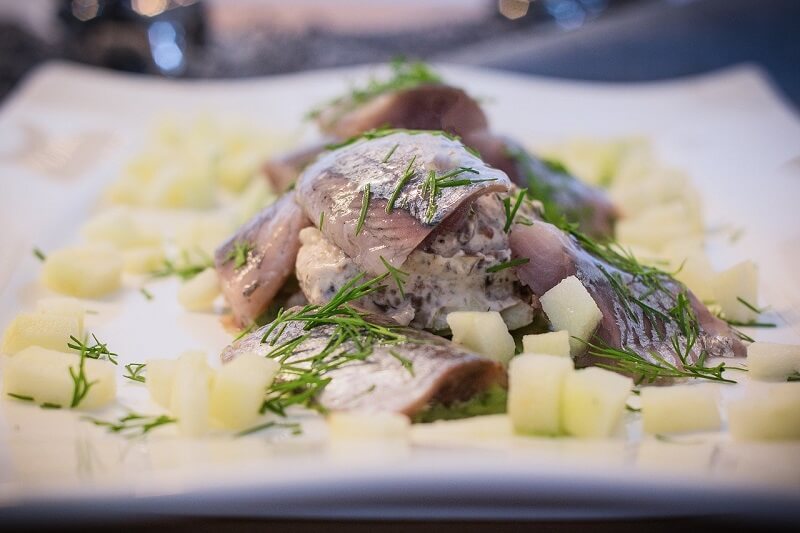 Couldn't be a classic Irish recipe without herring in it! This is one of the most known dishes in Ireland and it is quite delicious. It has rolling herring with raw onions, vinegar, salt, pepper, and spice berries. It is baked until the fish becomes crispy and served with brown bread and butter.