You got the tip that one of the best places to travel to in Portugal if you want to take in all the culture at once is Faro.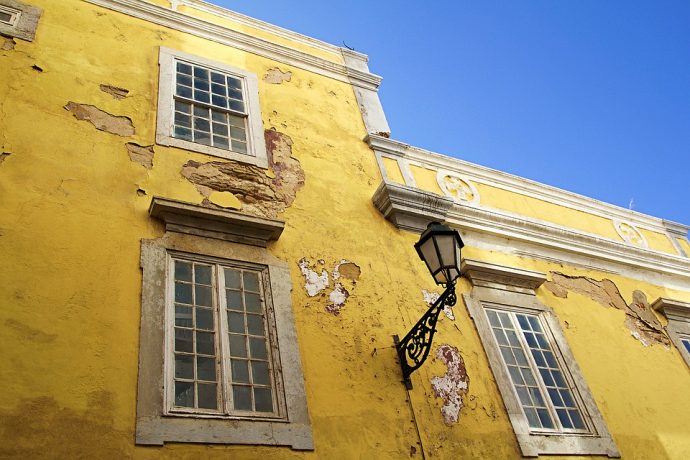 The tourist hordes are almost non-existent, the architecture is saturated in Christian, Islamic and Roman history, the chapel of bones will suffice that eerie wish and the local delicacies will delight, so much to do, maybe just do these first;
Royal wandering
Royal wandering, The Palácio de Estói is close to the top of attractions in Faro,  it must be seen to be believed this 17th Century palace that doubles as a luxurious hotel complete with grandiose paintings on the ceiling, each room feels like you stepped into the Vatican minus the religious aspect. The outdoor staircases are to be marvelled at. This place is not just a stop off, it will floor you.
Study with the fishes
Study with the fishes, another history lesson just before you go and dine on Caldeirada (Portuguese fish stew), see the fishing methods from ancient times till now, how the people of Faro worked the seas to bring out the best of them. There's a few peculiarities of what has washed ashore over the years as well.
Hit the beaches
Trunks on, hit the beaches, infamous for drawing in the crowds and wonderful at providing never ending beauty, these sandy white beaches with their long fronts and quaint alcoves will not disappoint, the water is that turquoise you have been dreaming of and the sun shines most of the year. There are quite a few of them so as you don't miss out on any grab yourself a car through Enjoy Car Hire a fair comparison site.
The Art of seeing
See the art, Faro has no shortage of artists as most of Portugal and Spain have in common but Faro also has numerous art galleries to catch the local talent, even exchange some of your working currency for one of their masterpieces, you will not be let down by the plethora of strokes on canvas and curves on ceramics that any one of them has to offer.
Enjoy the food
Burst your belt, eat eat eat seafood at as many of the restaurants as you can handle, Adega Nova is about as traditional as you'll get, it's seasonal and will reward your attendance with their Grilled Sardines with Beef and Peppers salivating already and their Arroz de Tamborli(Monkfish rice) you'll come back again for that one. Faz Gostos is perched atop the only spot on the Michelin guide for this bustling town, it's reasonably priced for such a gastronomic triumph, their Carpaccio de Atum com Ponzu, Folhas Verdes e Parmesão(Tuna Carpaccio with Ponzu, Green Leafs and Parmesan) is a titillating experience.
Learn some Portuguese to make your trip easier and the locals smile invitingly.