There are many things to love about a cruise vacation, but one of the best is that you only have to unpack once! Your mode of transport doubles up as your accommodation, and your cabin onboard will act as your home away from home throughout your vacation.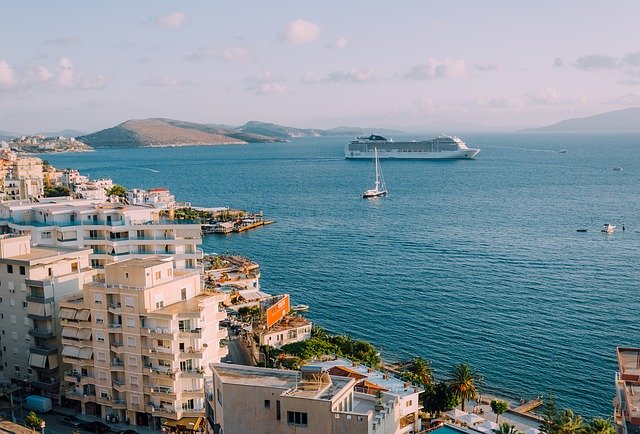 However, despite the ease and convenience of not having to live out of a suitcase, a cruise is a different style of holiday to most others, and there are a few specific things you'll want to pack. After all, the last thing you want to do is open up your luggage and see you've forgotten something basic and essential. So whether you are island-hopping around the Caribbean, sailing down the Pacific Northwest coast, or heading off to Puerto Rico on a San Juan cruise, take a look at these essential cruise packing tips to ensure nothing is left behind.
Appropriate clothes
It might sound obvious, but bringing the right sort of clothes is key. Of course, you'll be bringing swimwear, shorts, t-shirts and so on, but it's worth reminding yourself what sort of activities and shore excursions you've booked, and what amenities there are on board, and packing accordingly. Finally, don't forget to bring a quick-drying coverup so you can change after a swim and something warm like a sweater or a pashmina for the evenings. Even on warm Caribbean cruises, the evenings can still be chilly out on the water.
Day bag
Aside from your main suitcases and hand luggage, it's a great idea to take a backpack or a tote bag, so you have something to put your essentials in when you disembark for a shore excursion. A backpack is excellent for more strenuous, active experiences, while a tote or even a large handbag will probably be fine for a day in town or an afternoon on a beach.
Medication
You'll want to bring a full first aid kit, as well as a supply of basic medications like painkillers, anti-diarrhea pills and allergy medicine. While you can buy most things in the cruise shops, they tend to be more expensive, and who wants to have to trek around the ship when they are feeling under the weather? If you have any specific prescriptions or medication for rare conditions, ensure you are fully stocked and don't forget sea-sickness pills!
Sunscreen and aloe vera
One of the best parts of cruising around exotic locations is the chance to lie back on a sunbed out on deck and soak up the sun as the waves wash against the ship. However, even the most dedicated sun-worshippers need to take care, and packing enough sunscreen to see you through your vacation is vital. Just as important is a good supply of aloe vera or after-sun lotion, in case you take things a little too far during the day.
A mix of shoes
No one forgets sandals or flip flops, but it's worth being prepared for several eventualities when it comes to shoes. You'll want a pair of trainers, or comfortable shoes for walking around town, and maybe even a pair of boots for more adventurous treks. Some smarter shoes for dinnertime won't go amiss, and always remember a comfy pair of slippers for lounging around in your stateroom. Be sure to visit Shoe Hero to explore a range of different shoe options
Wrinkle spray
Due to the risk of fire, cabins don't come equipped with irons, so avoiding creases and wrinkles can be a tricky business. One great option is to invest in some wrinkle-release spray, which will help make sure your clothes look fresh and perfect straight out of the suitcase.