Are you planning a stunning wedding in a gorgeous location? There's a whole wide world of countries eager to host your most special of days. But how to choose? Here's a quick guide to ten of the most exquisite tropical wedding destinations.
Aruba
Aruba is a beautiful island in the South Caribbean Sea about 20 miles to the north of Venezuela. Beautiful white sand beaches, a relaxed atmosphere with the party wearing designer dresses and a north shore on which you will find true peace and quiet. The island belongs to the Netherlands and the locals speak Dutch or a creole called Papiamento.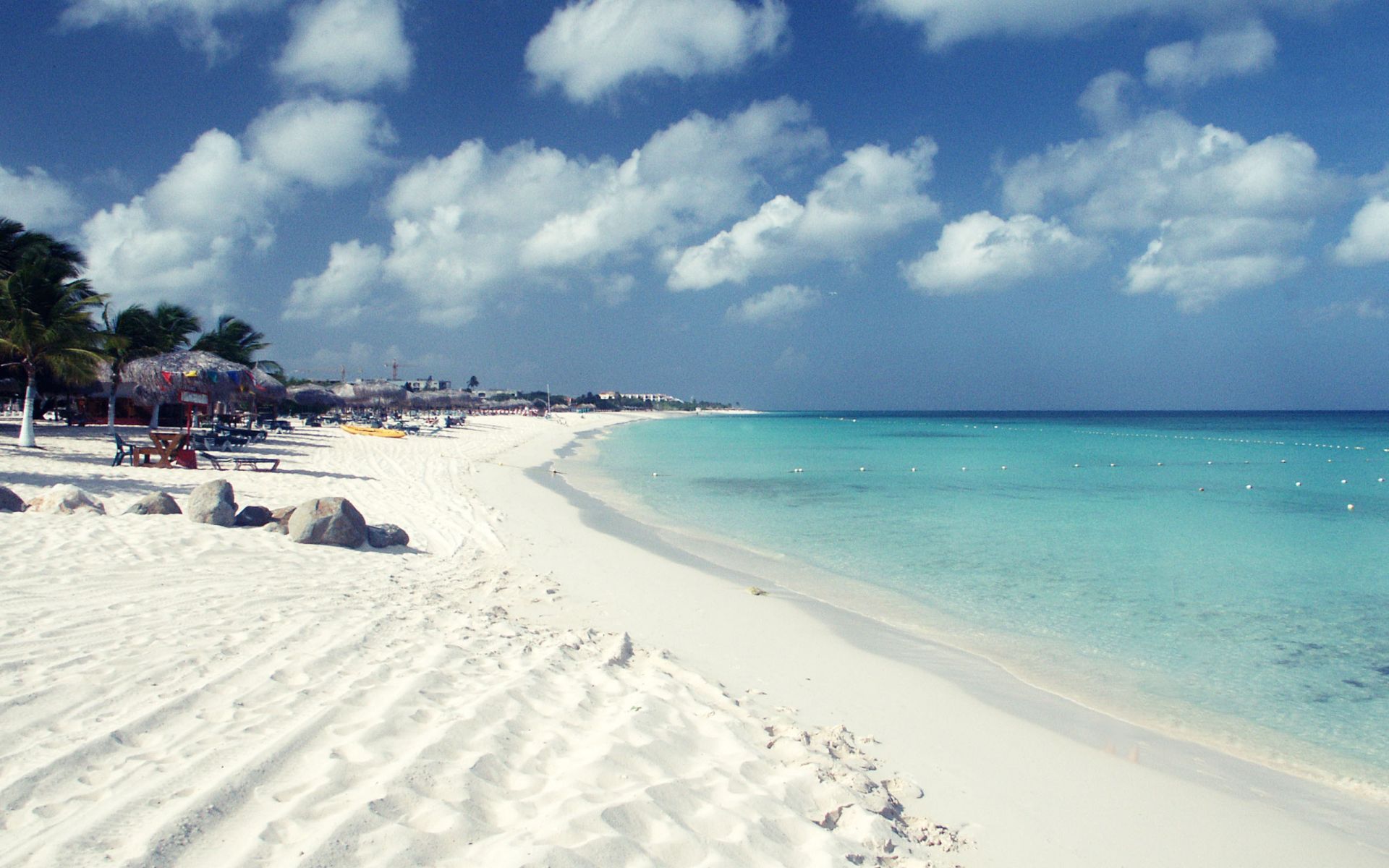 source: here
Jamaica
The choice is yours in Jamaica. Marry in a large all-inclusive resort or an exclusive beach front. Jamaica offers lively nightlife and lush beaches. Wedding dresses worn here need to have room for the bride to dance. Romantic Ocho Rios was where Marilyn Monroe honeymooned with Arthur Miller, step into Hollywood history. The bluest seas, friendly locals and amazing food make Jamaica a great choice.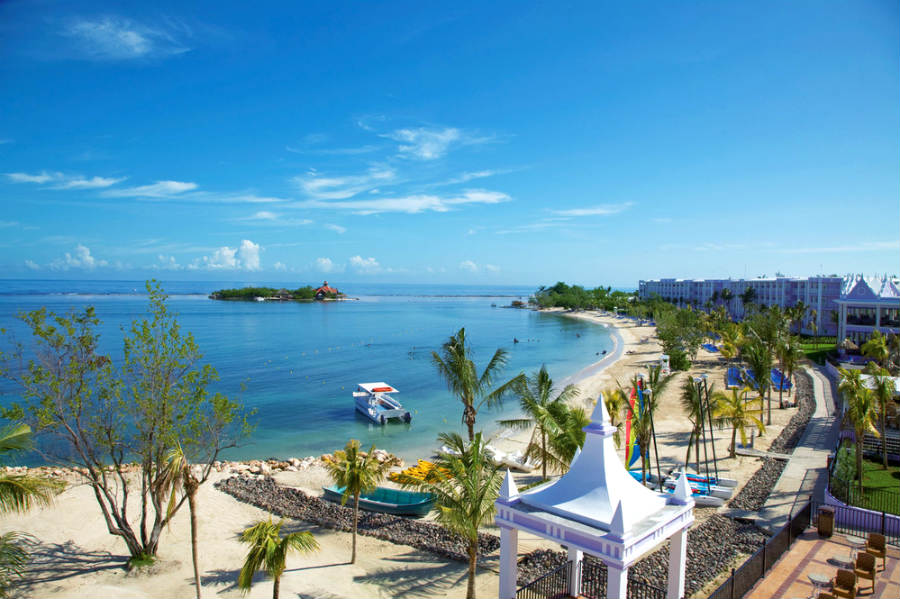 source: here
Tahiti
Tahiti is truly gorgeous. Imagine a glass bottomed chapel over the ocean in Bora Bora or a chartered boat off the coast of Huahine. Wedding gowns or designer dresses would look beautiful embroidered with flowers to match the Tahitian garlands you will be festooned with.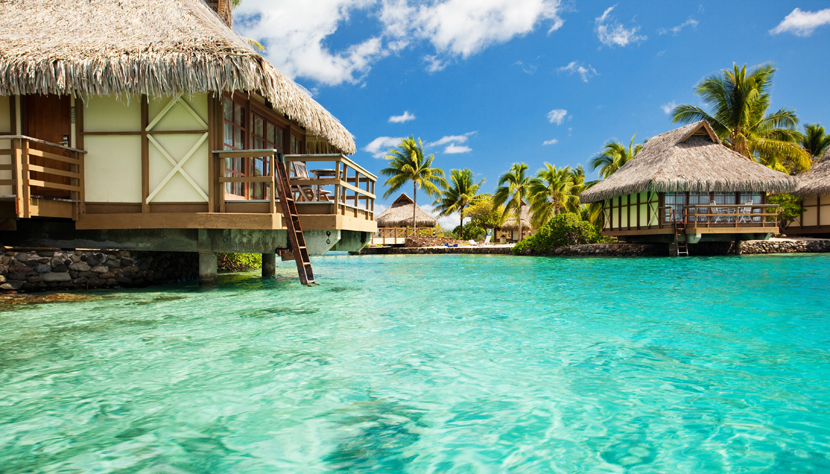 source: here
Fiji
Fiji is made up of 333 separate islands so there is plenty of opportunity for real isolation with your love. Private island resorts are popular but it would be a shame not to visit the lovely locals on the main island, Viti Levu. Fiji is the perfect place for adventures amongst nature as it boasts thriving reefs and eco tourism opportunities.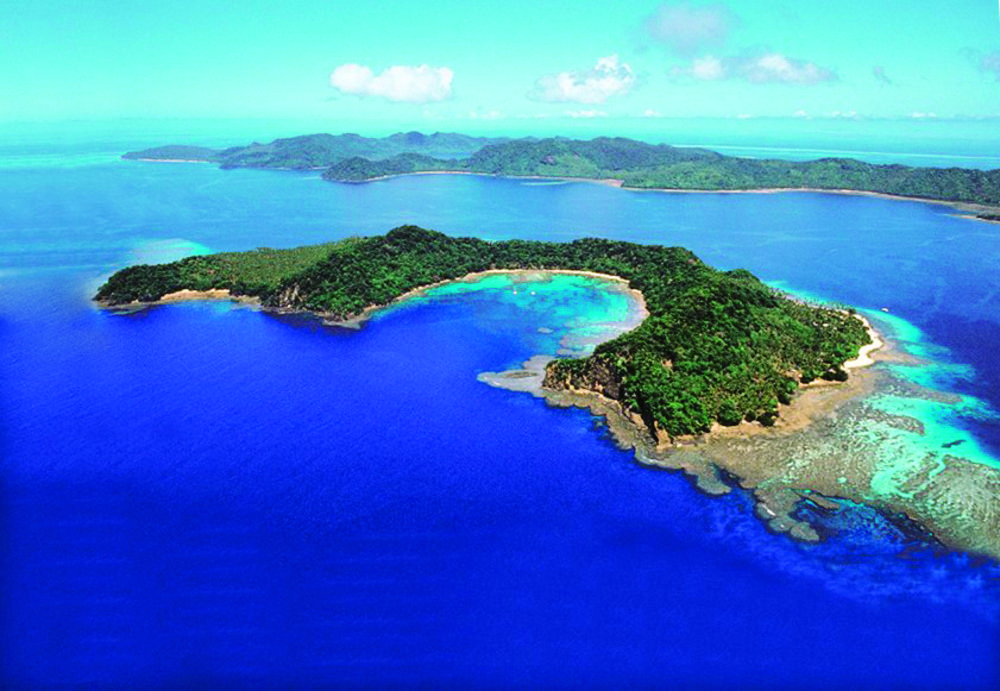 source: here
Puerto Rico
A Caribbean wedding but with a Spanish flavour. Your choice of wedding dresses may be influenced by the salsa and flamenco dresses you will see here. Set your wedding in historic capital San Juan or on the remote island of Vieques. Jungles, surfing, energetic rhythms and beach life make this island a vibrant, exciting place to marry the man or woman of your dreams.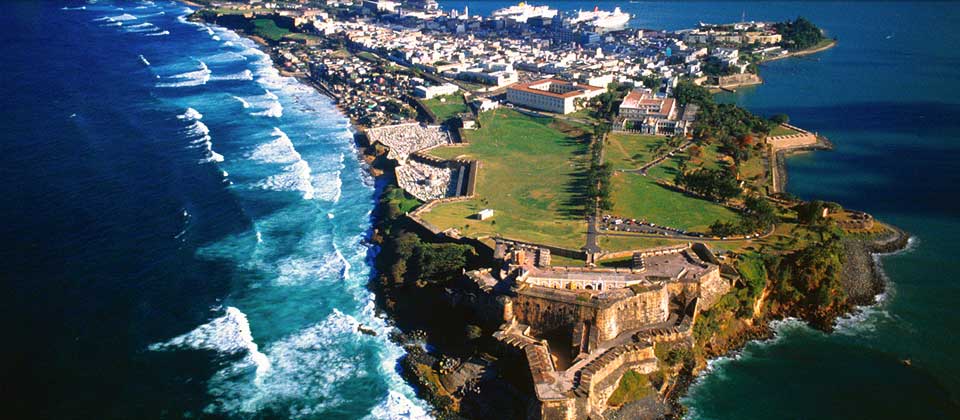 source: here
Dominican Republic
Already a popular holiday destination for Brits, the Dominican Republic is possibly the first tropical wedding location that springs to mind. Glorious jungle and mountain ranges will give your nuptials a fabulous backdrop.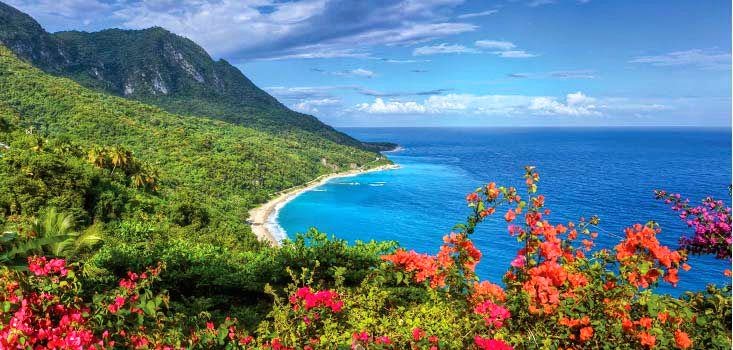 source: here
St Lucia
This tropical paradise is a wonderful mix of mountains, rainforest and palm tree lined beaches. Your wedding will have a typically chilled Caribbean vibe. You can get married just a day after arriving if you please. All-inclusive resorts are the norm here but they are full of romantic opportunities.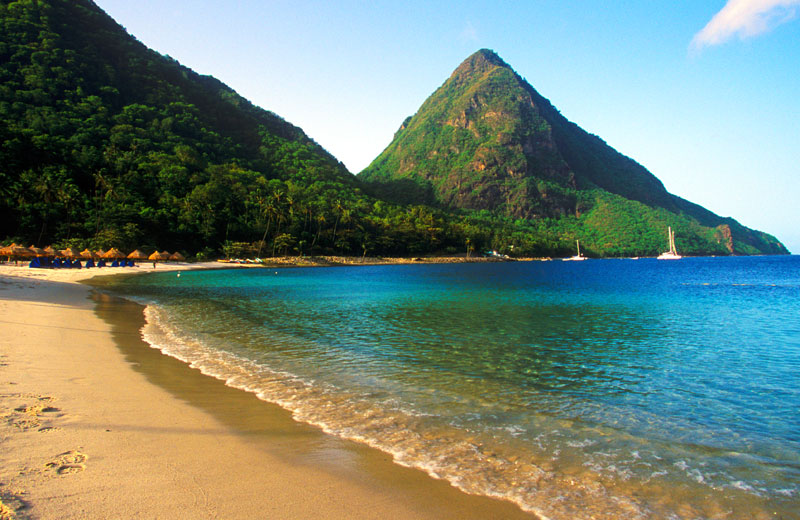 source: here
Nayarit, Mexico
Choose to base yourself in a peaceful fishing village or a luxury resort where you may see Hollywood stars relaxing round the pool. 200 miles of coast, the Pacific and mountainside beaches make this a truly spectacular location. The food is also incredible so make sure you plan a spectacular wedding breakfast.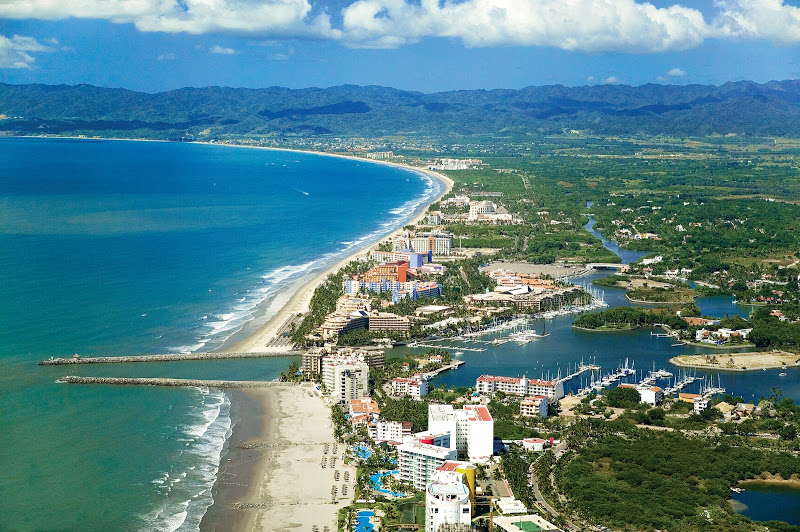 source: here
Closer to home but no less beautiful, Greece will provide a romantic backdrop for your wedding. Depending on the time of year it will be a little cooler than truly tropical destinations so choices of more elaborate designer wedding dresses will work better here. Santorini's whitewashed villas are  iconic and a dramatic background while Rhodes medieval old town is a chic, historic venue for your special day.
source: here
Hawaii
Adventure, nature and romance are easy to find in this paradise. Bring hiking boots and flip flops as well as designer wedding gowns to Hawaii. You will be serenaded with traditional ukulele music as you walk towards your groom and if you pick the right time of year will be sure to spot whales playing in the ocean. Waikiki is the most popular area of the island for weddings.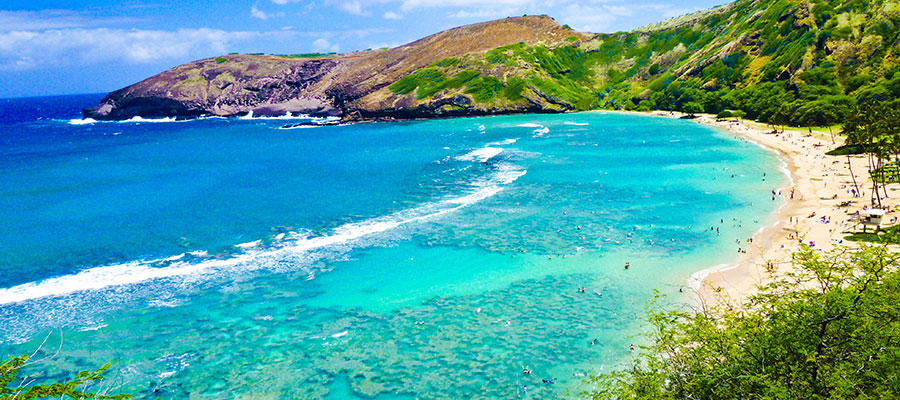 source: here