Ryazhenka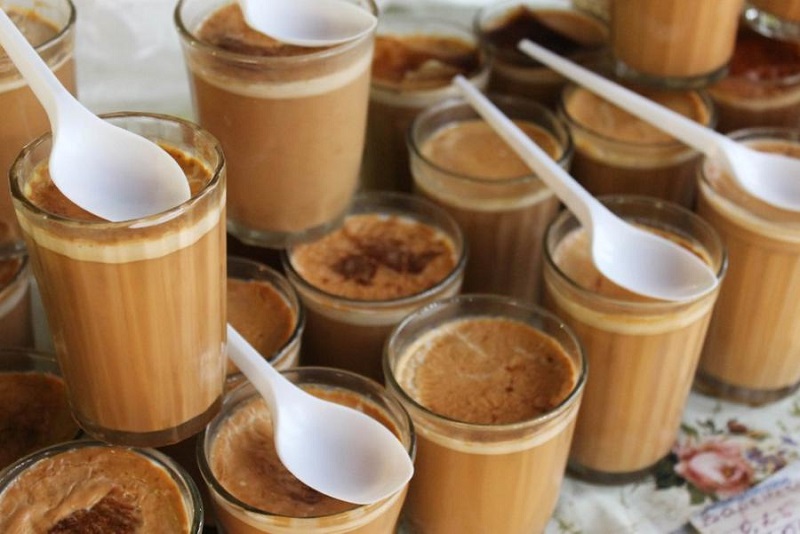 Source: Link
Ukraine is one of the loveliest countries in Europe. Medieval churches, a rich culture, and a strong economy make it a huge attraction for many tourists looking for fun and adventure. Ukraine is also known for having drinks and beverages that are unique to the region. Here are the most popular drinks you should try out when you visit Ukraine. If you love sour milk drink, then you're going to love Ryazhenka. The formula for making the drink was established hundreds of years ago and has become a very important drink in Ukraine and beyond. To make it, milk is pasteurized, and they simmered in low heat for about eight hours. Many people love the drink because it contains plenty of substances that do good for the body. It's the perfect non-alcoholic drink to demand along with your breakfast. Click the next ARROW to see the next photo!
Horilka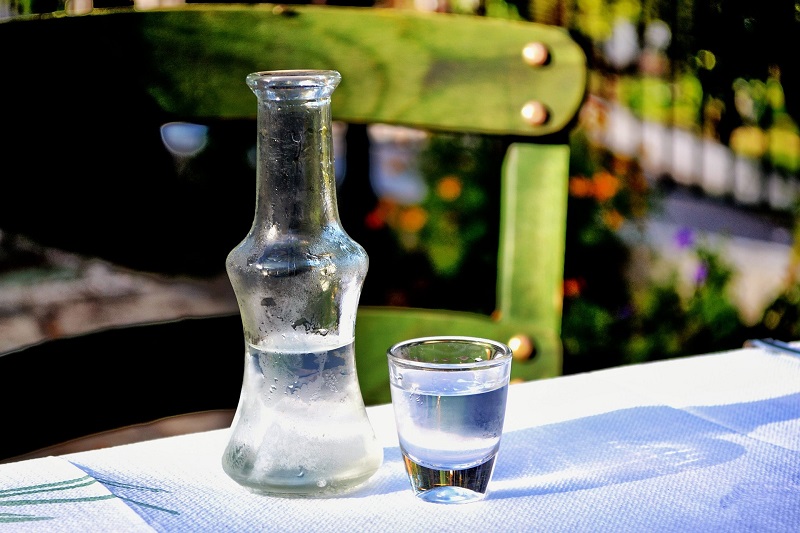 Source: Link
Horilka is made from purified alcohol and solution of water, which is why it is regarded as the purest alcoholic beverage in the world. Horilka is a universal drink that is found in events, parties, and all kinds of celebrations in and outside of Ukraine. To enjoy Horilka, visitors need to understand certain facts and rules, including not drinking it when it's too cold. Interestingly, there are hundreds of recipes for making the drink, so what you get depends on the location you find yourself in Ukraine. Some people add fruits like Blueberries, blackberries, gooseberries, raspberries, etc. to give it a unique taste. However, the most popular recipe is the hot-pepper flavored one you should never miss. Horilka is best served chilled. Click the next ARROW to see the next photo!
Kysil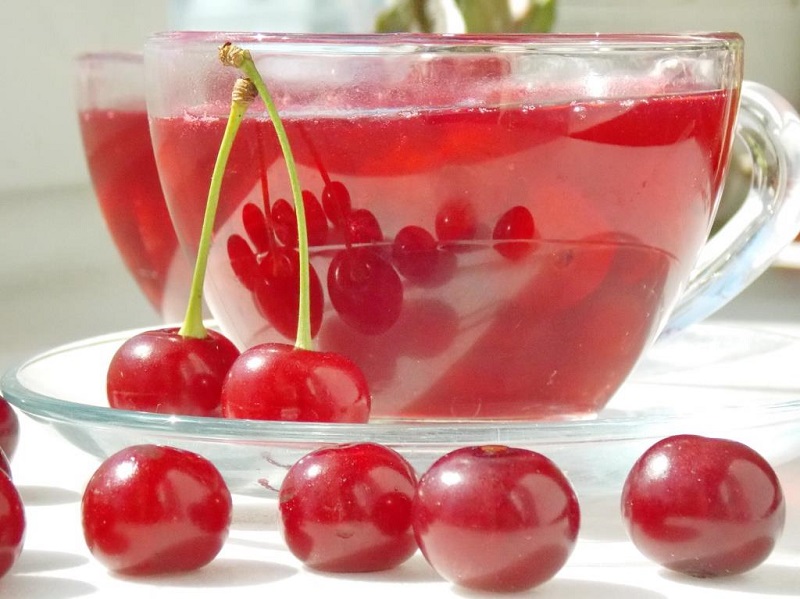 Source: Link
If you're on vacation with your kids, this is the perfect drink for your family meal time. You'll be able to enjoy drinking it with the kids as it is available in various thickness levels, from thick jelly to liquid. Making Kysil is very easy as many Ukrainians produce it at home to add to their children's meals so they can stay away from the sweet drinks. It's made from almost anything, from fruits to milk. The viscosity of Kysil gives it health benefits, which is why many people like it. Click the next ARROW to see the next photo!
Spotykach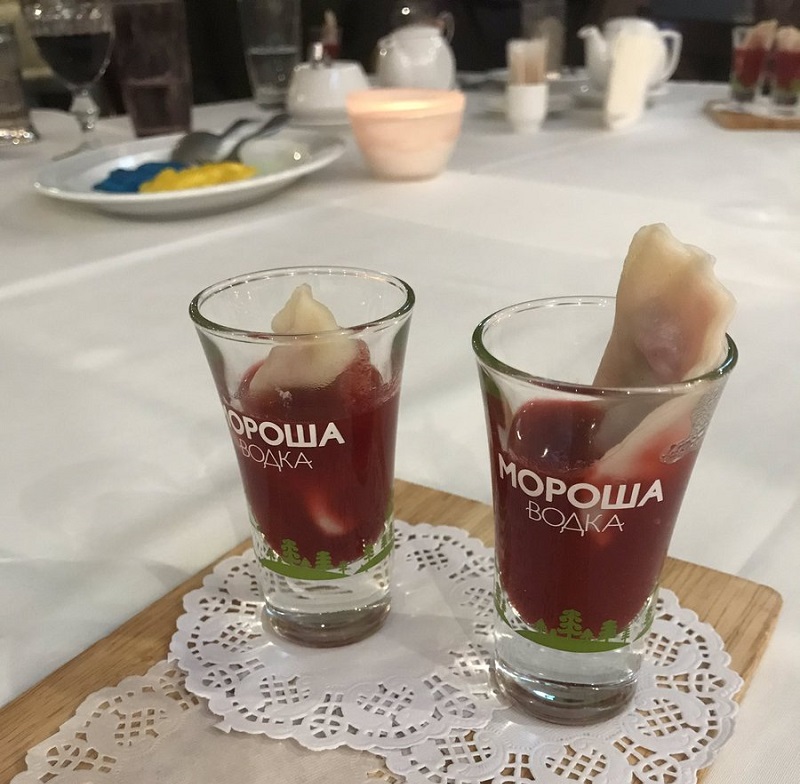 Source: Link
Ukrainians created this drink since the 18th century. They have made significant improvements on it, to reach the top form that it is today. Spotykach is made from mixing berries, spices, and vodka, which is then infused for two weeks. There are four different types of Spotykach drink, including lemon, berry, mint, and rowanberry. In Ukraine, there is a belief system that if you drink the proper Spotykach, it will make you feel relaxed. Click the next ARROW to see the next photo!
Varenukha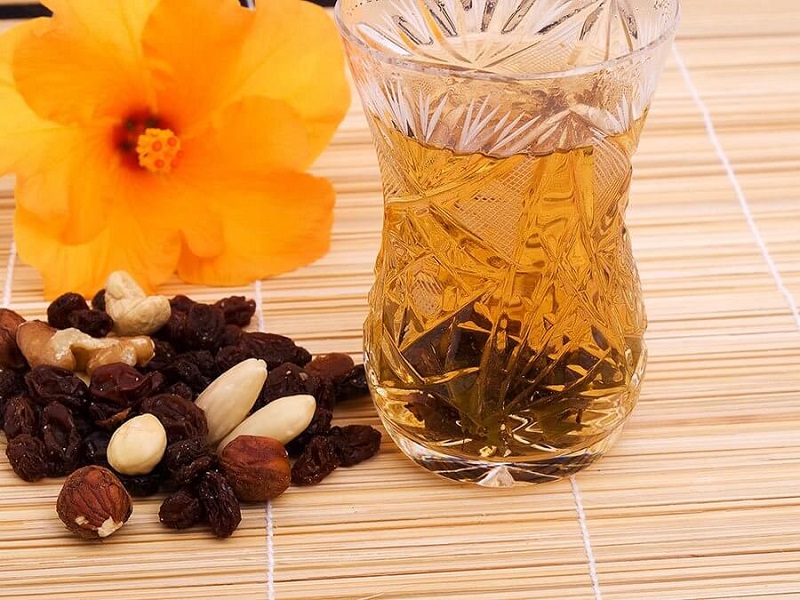 Source: Link
Ukrainians love this drink because of the special way it's made. While it consists of spices and vodka, like most other drinks, Varenukha produces a different flavor because of the inclusion of dried fruits in the ingredients. Apart from spices, honey, hot pepper, cinnamon, cloves, and ginger is also added. Varenukha is served during events and festivals, and you can also get it in restaurants and bars across the country. It's a traditional drink with a unique taste you don't ever want to miss.