Luxembourg Wine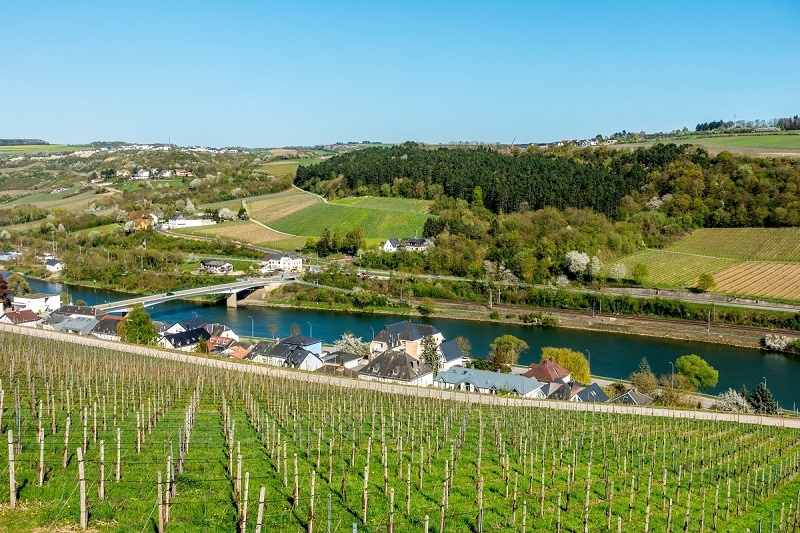 Source: Link
It may be small in size, but this European country surrounded by Belgium, Germany, and France is one of the best places to spend the holiday. One of the reasons for this is their drinks, which is something no visitor should miss. From wines to liquors, here are top drinks you should try when you find yourself in Luxembourg. When you're in Luxembourg, you don't need to be told that these people love their wine to a fault. With a vineyard that covers roughly 3,200 acres (1,300 hectares), which lie on the banks of the Moselle River, Luxembourg is the ultimate destination for great wines. They boast of several grape varieties including Elbling, which is the oldest and has been cultivated since the Roman Era. Auxerrois, the soft, fruity wine which is favored by connoisseurs, is the highest produced and consumed in the country. Other varieties include Rivaner, Gewürztraminer, Pinot Gris, etc. Click the next ARROW to see the next photo!
Beer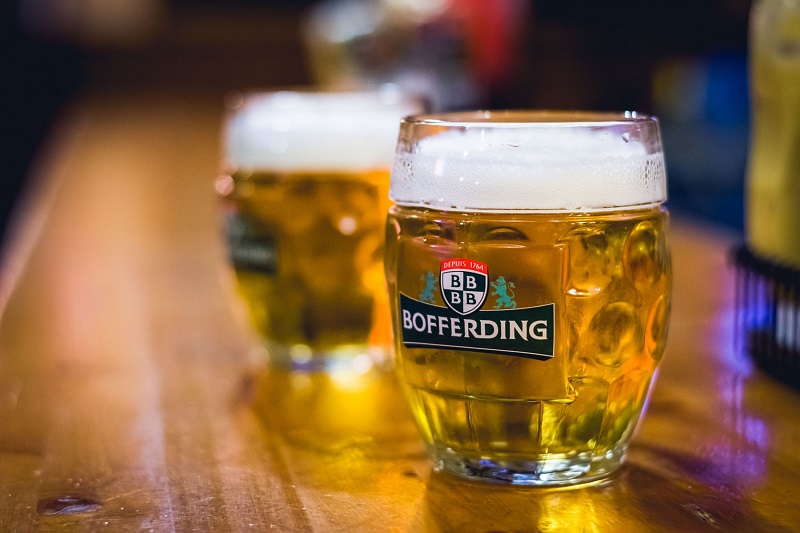 Source: Link
Luxembourg is also very good at drinking beer. Records show that in 2012, about 293,000 hectolitres of Luxembourgish beer were brewed. Locals like to enjoy a beer in bars, pubs, restaurants, and it usually takes part in major events all over the country. They have a long history of wheat beer and larger beer dating back to the 1300s. Today, beer is produced by traditional breweries like Bofferding/Battin, Diekirch, and Simon. Some of the top best in the country are Totenhopfen Brauhaus / Horizont Brewing Sour of a Peach, Totenhopfen Mahut Totenhopfen Reketye, Totenhopfen Six Hands & The Lying, Victori-A Luxembourg Barrel-Aged Imperial Stout, Nowhere Doña Darkness, Ramborn Avalon, etc. Click the next ARROW to see the next photo!
Liquors and Eaux-De-Vie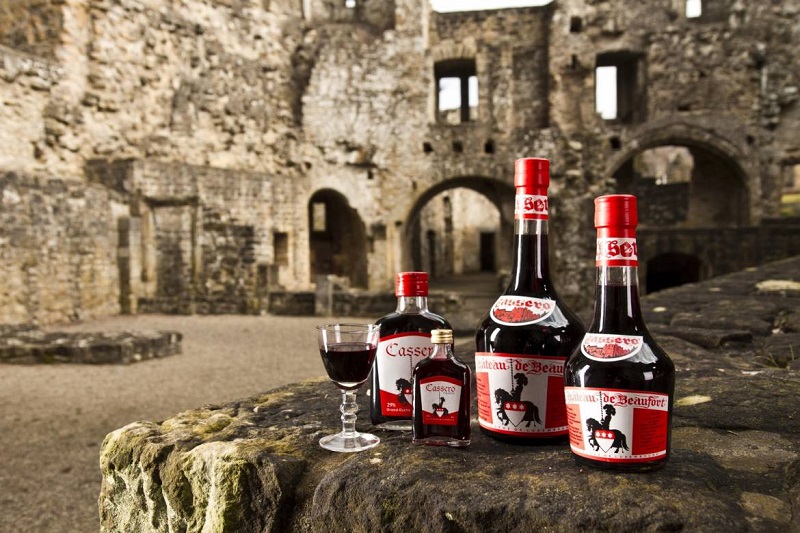 Source: Link
Liquors and Eaux-de-vie have long been part of the cultural expression of the people of Luxembourg. While the best-known Eaux-de-vie is Mirabelle and plum, the national list is very long. However, you should look for the most popular brand which is Hunnegdrëpp made of honey, Nëssdrëpp from Vianden, and Nëssmoort, made out of nuts. If liquor is your choice then, you should consider Cassero. It's made of blackcurrant from the famous castle of Beaufort. Another one on the list is Maagbitter Buff. It's Prepared after the authentic recipe of the famous doctor and herbalist Herman Boerhaave (1668 – 1738), who was the professor at the University of Leiden (Netherlands). Liquors and Eaux-de-vie are consumed at homes, as well as festivals where people come together to have fun and merry. Click the next ARROW to see the next photo!
Apple Juice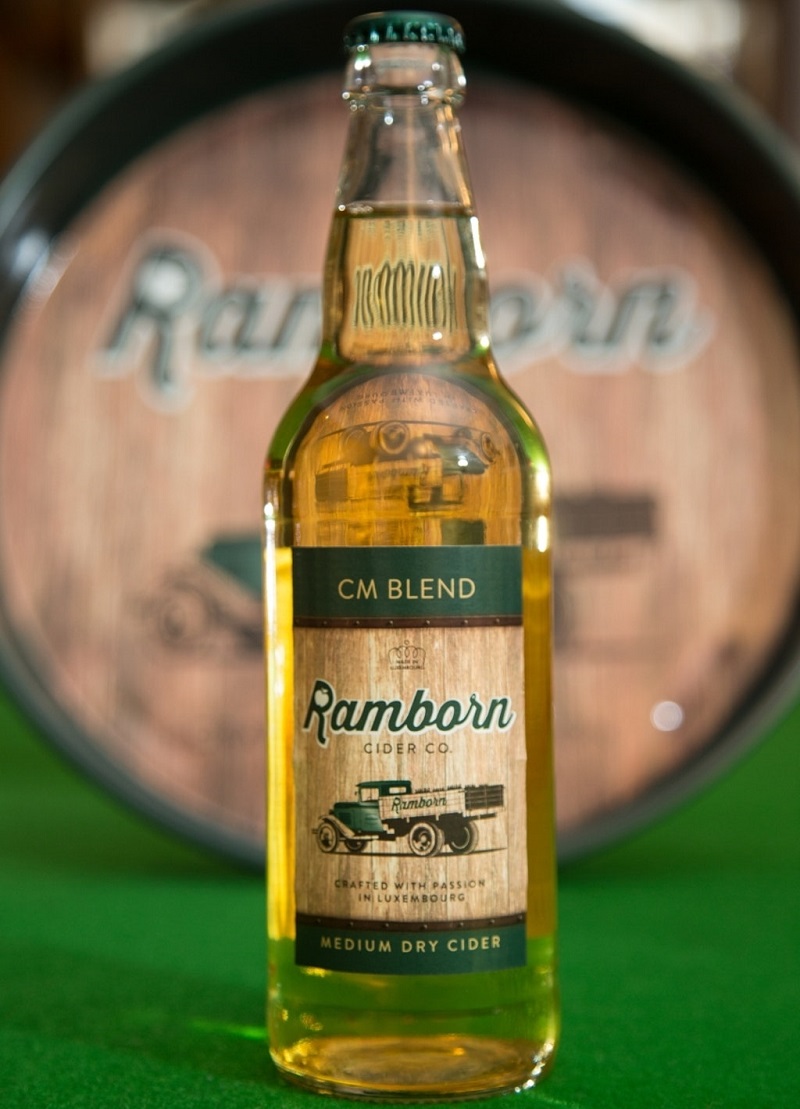 Source: Link
If you don't want to drink alcohol in Luxembourg your next best option will be Apple Juice. It's more prominent at the beginning of Autumn when the apples are ripe, and people begin to pluck them for various reasons. From the valley of the Alzette or close to the Moselle, you'll find local cider presses that make 'Viz.' You can also purchase different options of non-alcoholic apple cider in shops offering them at great prices. Sometimes, you'll find the apples mixed with different types of fruits, so you have plenty of option for you to buy. There is a small village in the east of Luxembourg known as the cider press of Eppeldorf, where people get the very best of non-alcoholic apple cider.