1. Crepes
France is widely known for its exceptional cuisine and gastronomy and has plenty of food to taste. If you fancy tasting the most iconic French food, then you have various options to choose from. Starting with the most famous snack, crepes, which are delicious, served both sweet and savoury. You can find crepes everywhere in France and the best combination you can taste is with cream and fruits or with melted cheese and spinach.
2. French Onion Soup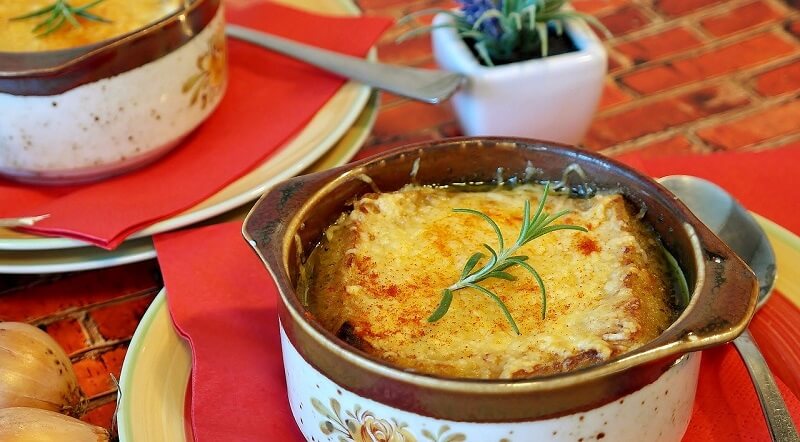 French Onion Soup is a typical comfort food served in France and it is quite delicious. It is a thick and satisfying soup made with caramelized onions in an abundant broth. It is usually served with toasted bread covered with melty cheese.
3. Coq Au Vin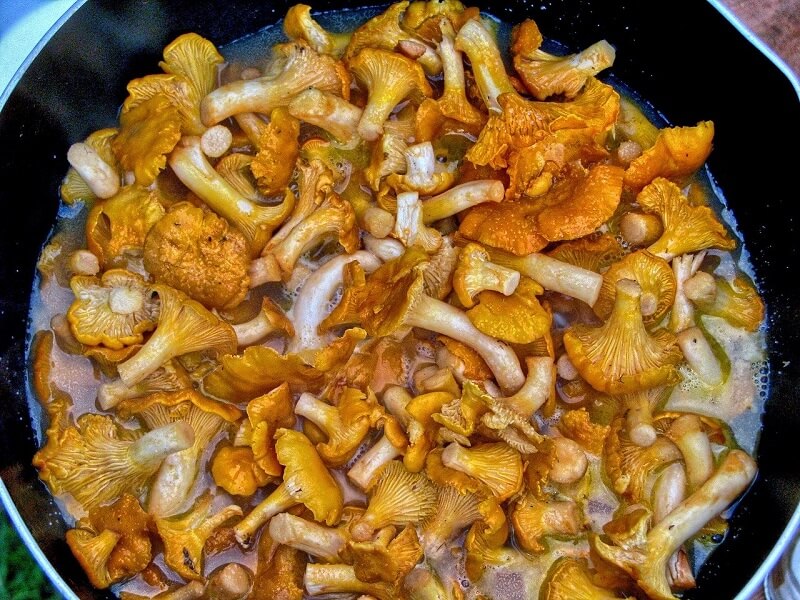 One of the most known and tasteful French dishes is coq au vin. The main ingredients include cock, mushrooms, and lardons cooked slowly with red wine. It is definitely a worth tasting dish, as it is also one of the most traditional.
4. Steak Tartare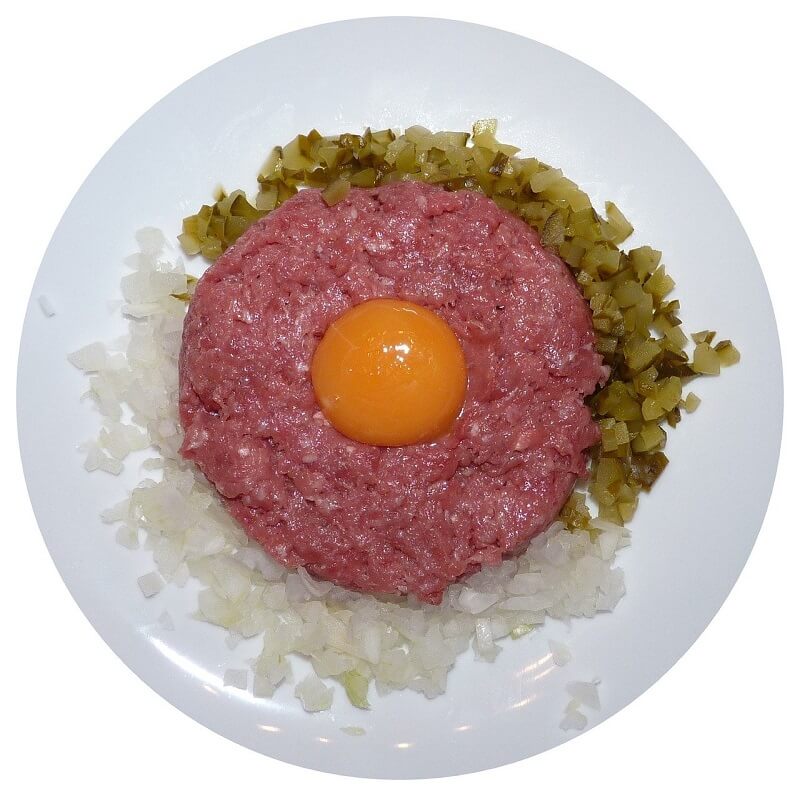 This option is not for everyone, but if you are a food lover then you should give it a go! Steak Tartare is raw meat marinated and served with shallots, capers, chives, and a raw egg. It might sound disgusting, but it is one of the most known French dishes.
5. Moules Marinieres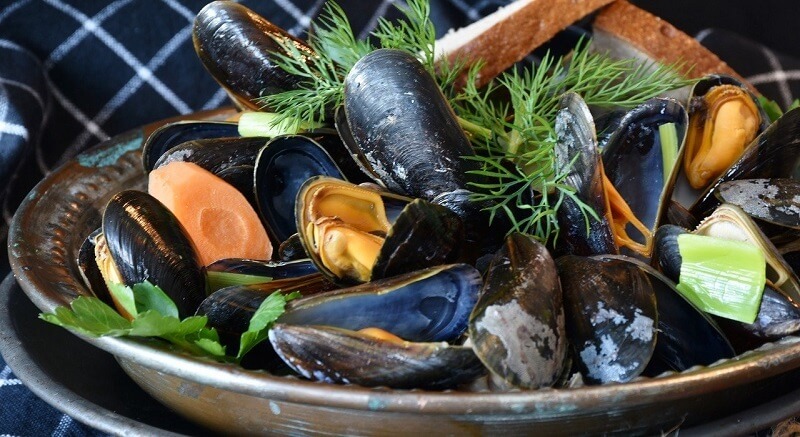 A delicious and fresh dish to taste while in France made with mussels. It is a classic seafood meal cooked with parsley, shallots, white wine, and a splash of cream. The ideal serving option is with bread and fries.
6. Ratatouille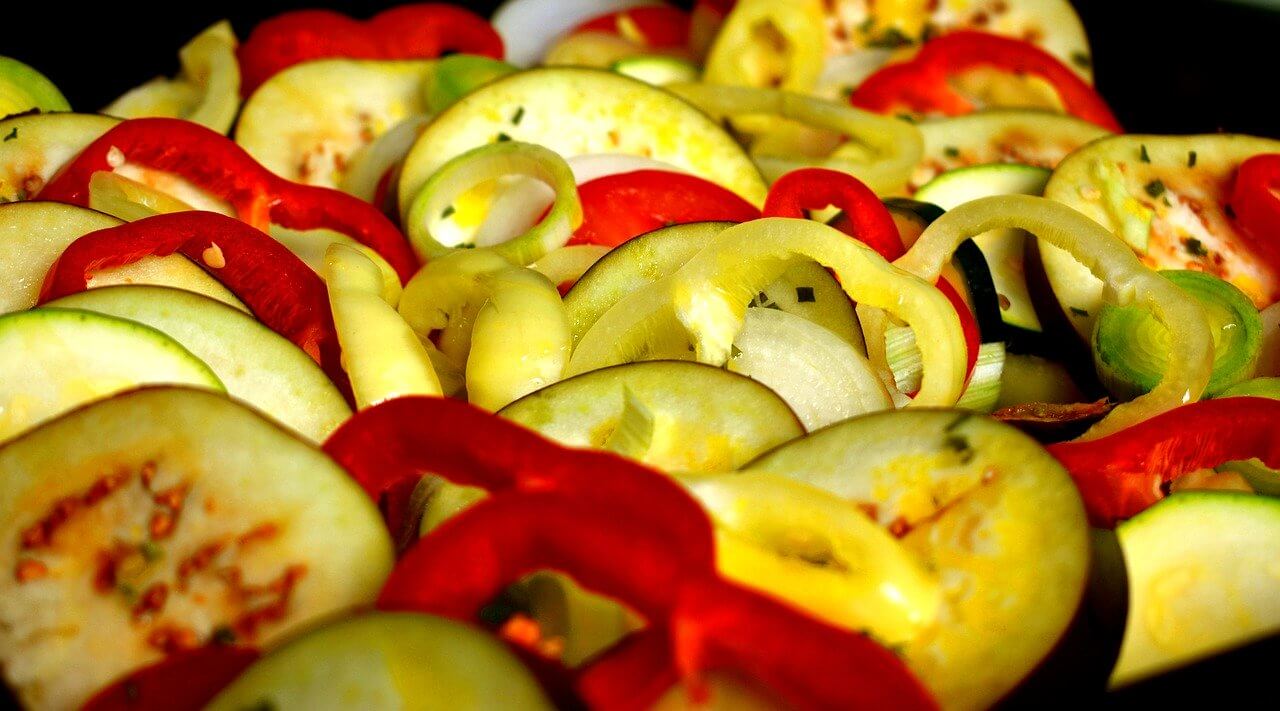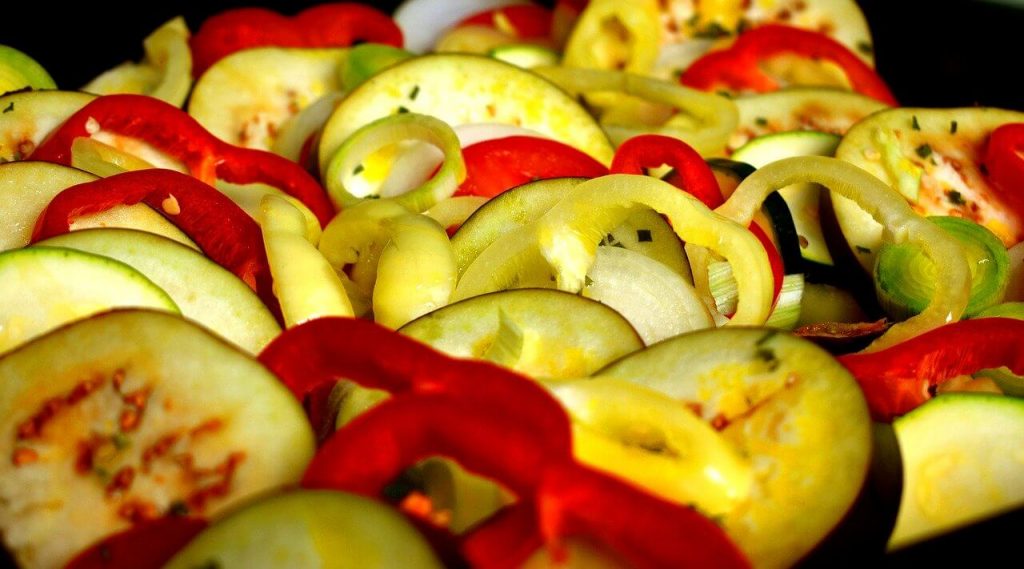 Ratatouille is widely known from the homonymous movie, but it is a vegetarian option regarding French cuisine. It is made of zucchini, tomato, and aubergine with an amazing tomato sauce that worth tasting. Absolutely recommend it!
7. Escargots
This is a popular starter dish that is also quite awkward if you haven't tasted it before. It is made with snails filled with butter, parsley, and garlic. It might sound gross but they say that is quite tasteful.
8. Cheese Fondue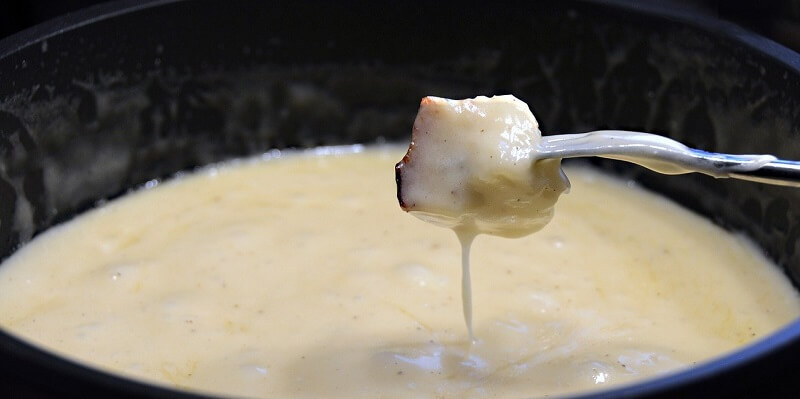 Cheese fondue is definitely a good alternative when thinking of a delicious starter in France. If you love cheese, this is ideal for you. Melted cheese and bites of bread are mouthwatering. Some of the cheese included are Comte, Emmental, and gruyere.
9. Salad Niçoise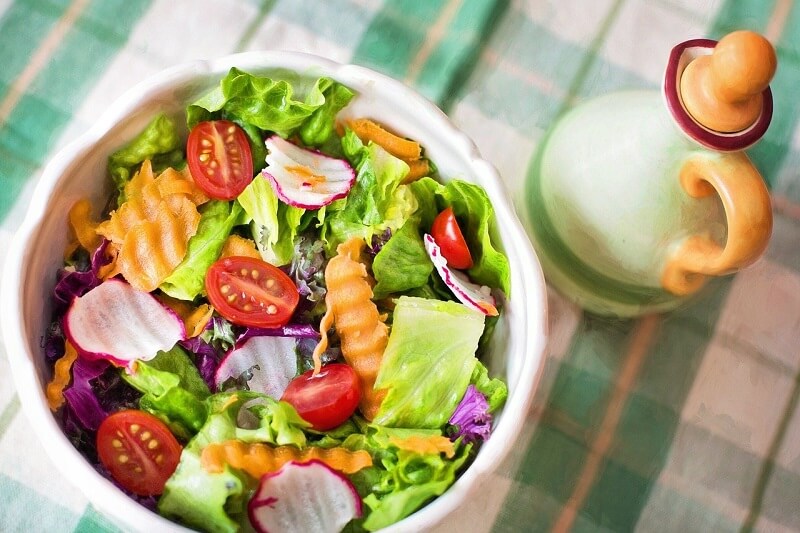 This is not a typical salad as it has a variety of ingredients which makes it delicious. It is the perfect salad to start a meal including potatoes, boiled eggs, cherry tomatoes, lettuce, and tuna.
10. Madeleines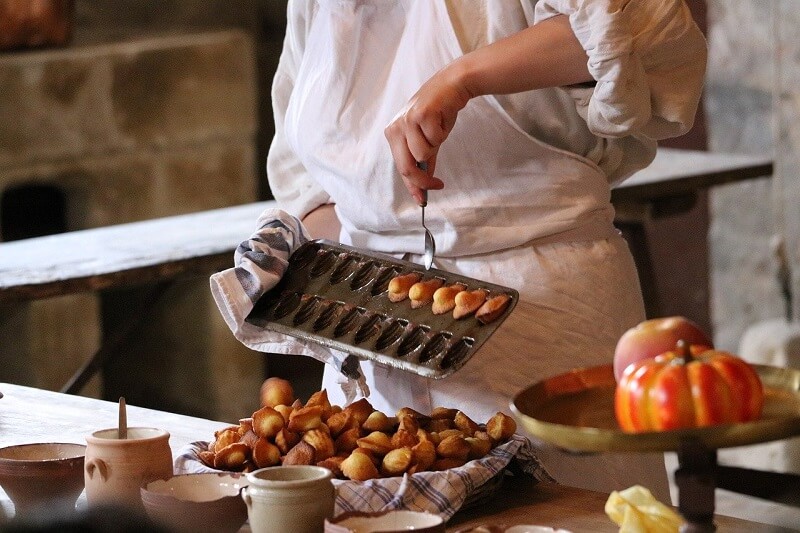 One of the most typical sweets in France to taste is Madeleines, which makes a perfect combination with a cup of coffee. It is a traditional sponge cake coming from North East of France flavored with lemon or almond. Absolutely delicious.
11. Baguettes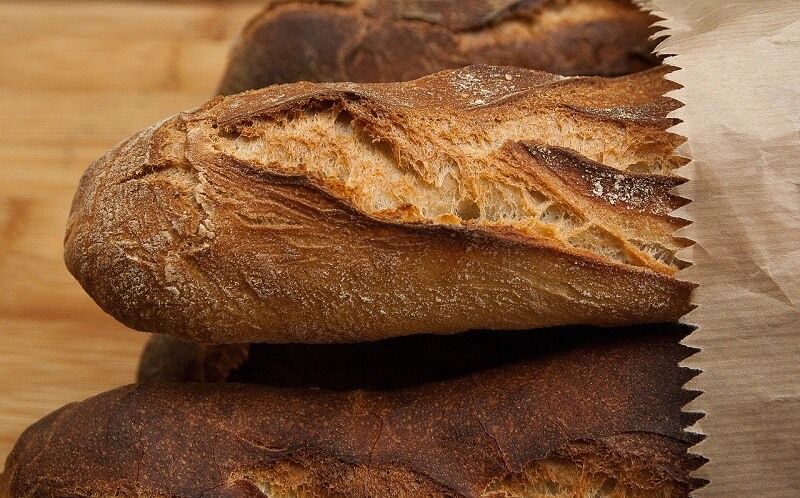 Baguettes are the most known French bread, that it is used worldwide for a variety of recipes. Almost every bakery in France produces this bread, so you can buy it, or perhaps you will find it in street markets as a snack sandwich.
12. Croissant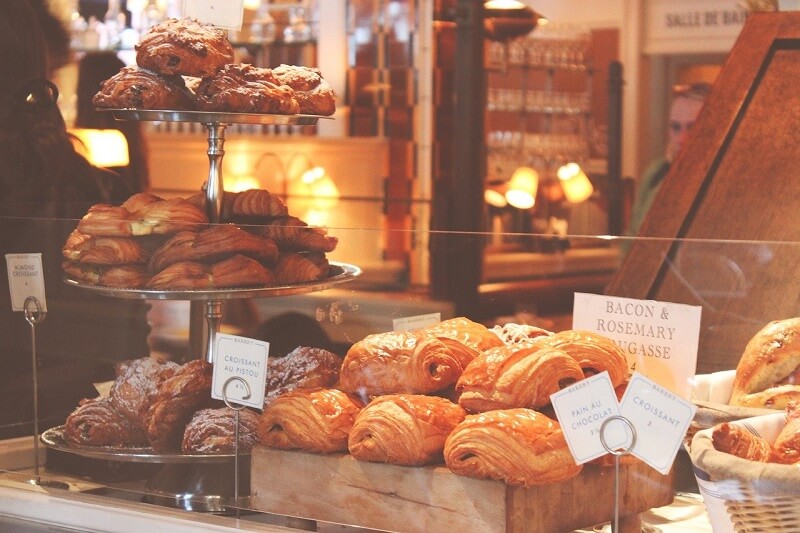 It is not sure that this sweet snack came from France, but it is definitely a tasty and crunchy delicacy. It is perfectly combined with sweet or savoury ingredients and it is ideal served for breakfast.