What Churches is Florence Famous/Known For?
Cathedral of Santa Maria Del Fiore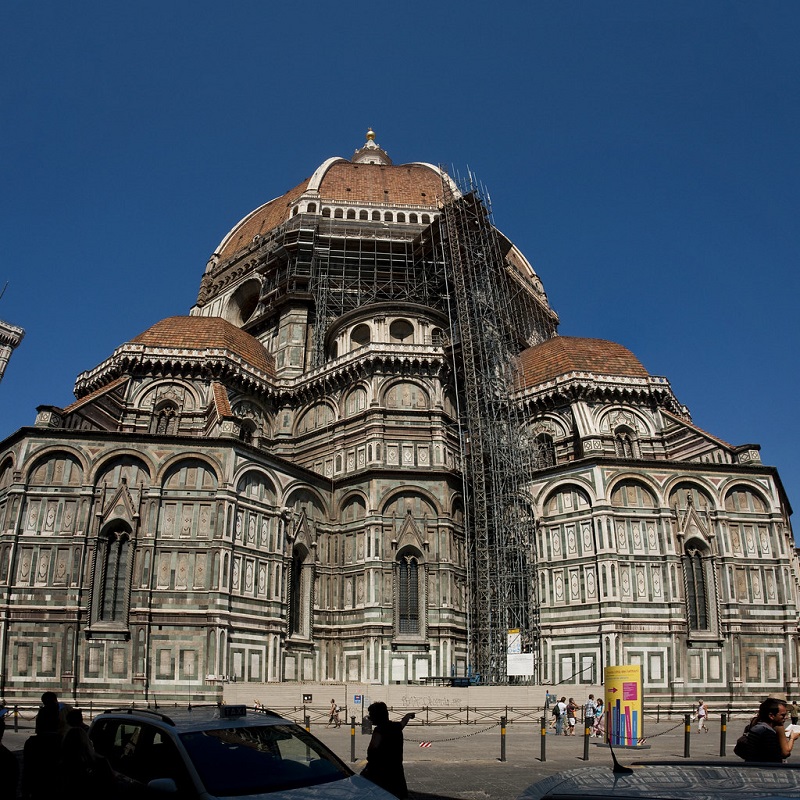 Source: Link
Florence played a major role in the Renaissance period, which is one of the reasons why there are many magnificent buildings here. There are squares, palaces, streets, and of course churches. Most of these edifices have been there for centuries and they contain priceless artifacts that people from far and near come to witness. If you find yourself in Florence, don't fail to see these most famous churches. What makes this cathedral truly special is because most of the top artists in the renaissance age contributed one or two things to it. Cathedral of Santa Maria Del Fiore is a magnificent structure with incredible architectural design. It has one of the most impressive domes in the world and houses and endless collection of medieval art and architecture like the huge clock decorated by Paolo Uccello, and Dante and the Divine Comedy, Trompe l'oeil of Niccolò da Tolentino. Click the next ARROW to see the next photo!
San Lorenzo Church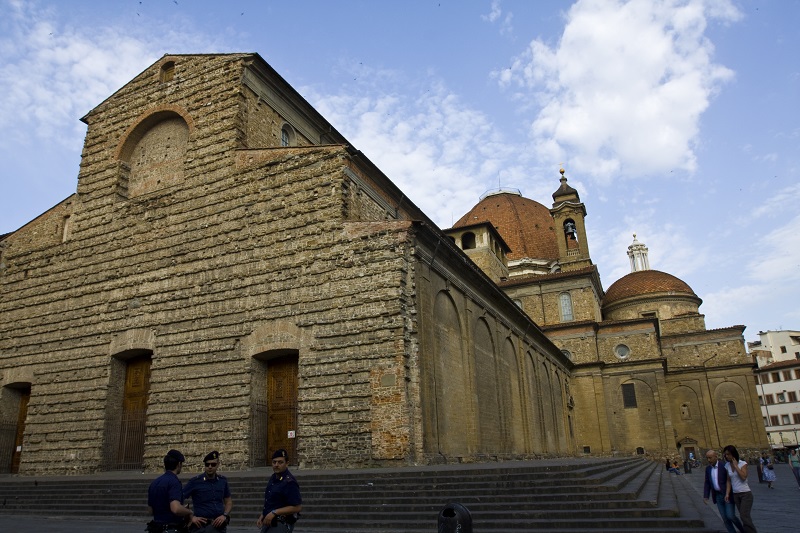 Source: Link
Basilica di San Lorenzo is one of the largest churches in the city of Florence. It's also an impressive building that combines beautiful architectural design with construction technology to deliver a perfect structure that commands envy. Medici family is one of the most powerful and richest houses during the first half of the 15th century. So, it makes sense that a magnificent place like the San Lorenzo Church will serve as their family parish. The balcony in the basilica, the interior columns, and the new and old sacristy are some of the most impressive aspects of the church. You'll also find priceless artwork like the Rosso Fiorentino, Marriage of the Virgin in the church. Click the next ARROW to see the next photo!
Basilica di Santa Croce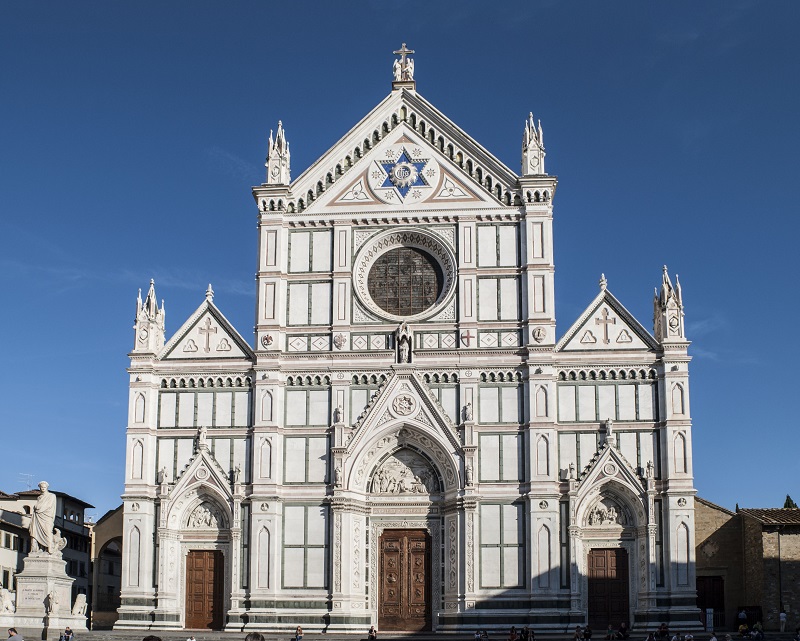 Source: Link
Basilica of the Holy Cross is one of the most beautiful and famous churches in Florence. It's an amazing place that combines rich history, with art, and incredible architectural designs. When you step into the church one of the things that will amaze you are the stunning walls and windows with interesting design and decoration. There are also frescoes and artifacts that will boost your interest. For example, Alfieri's monument by Antonio Canova, Marsuppini's tomb by Desiderio da Settignano, and Bernardo Rossellino's Bruni's tomb. Also, don't miss incredible work of art dedicated to important personalities like Michelangelo's tomb, Galileo's tomb, Charlotte Bonaparte Tomb, etc. Click the next ARROW to see the next photo!
Santa Maria Novella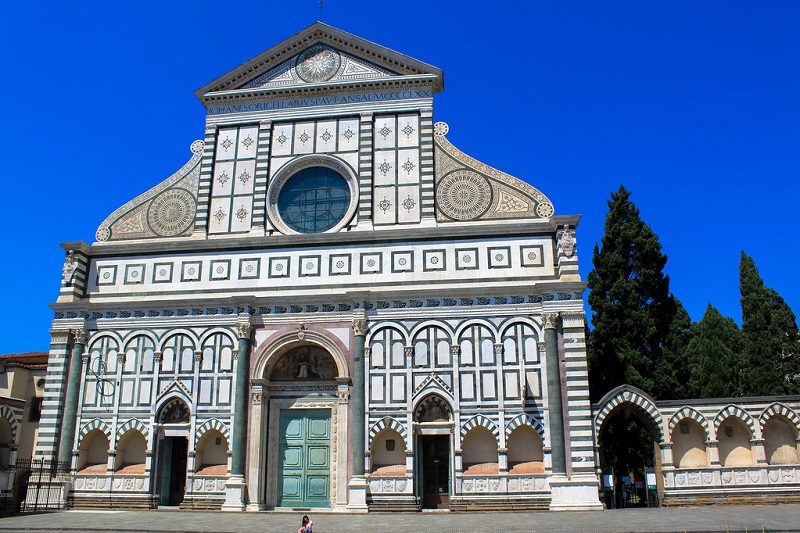 Source: Link
Florence's principal Dominican church is an incredible building that warms itself into the hearts of visitors. From the entrance, you would know you've reached a place of glory and power, featuring frescoes by masters of Gothic and early Renaissance. Santa Maria Novella is one of the top places people visit when they come to Florence. In the interior, you'll find several amazing works of art that include The Holy Trinity a stunning fresco by Masaccio. You'll also find several chapels like Tornabuoni Chapel, Filippo Strozzi Chapel, Gondi Chapel, Della Pura Chapel, Spanish Chapel, all of which play vital roles in the existence of the church. There are also more than 17 quality works of art that will interest you, including nativity scene above the door by Sandro Botticelli and Bust of St. Antoninus by Tino da Camaino.