Are you looking for more than just a relaxing walk through the forest to a beautiful alpine lake? Are you a dedicated hiker or an adrenaline lover? Do you want to spend a night at the nation's most notoriously terrifying hotel or on the edge of a cliff? Then one of Colorado's dangerous mountains could pique your interest. Whatever sends shivers down your spine, Rocky Mountain National Park and its surroundings have many awesome things to do for a day, an evening, or even a few days. Therefore, here is the thrill-seeker's guide to Rocky Mountain National Park. Keep reading to discover why this amazing place should be on your list of places you must visit.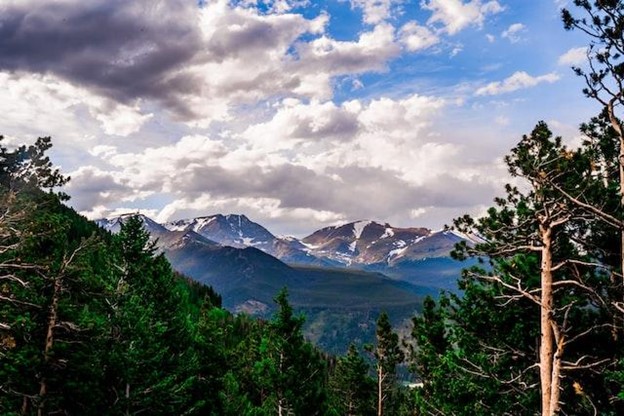 Where is the Rocky Mountain National Park?
Rocky Mountain National Park, located in northern Colorado (80 miles from Denver), protects mountains, forests, and the alpine tundra. Over 100 peaks stand above 11,000 feet within Rocky Mountain National Park borders, with Longs Peak being the highest at over 14,000 feet. The majestic mountains surrounding Estes Valley provide both locals and visitors with breathtaking beauty and inspiration. The park's panoramas are reachable on horseback, foot, or by car, with Trail Ridge Road being the most used vehicle route. Adventure is waiting for you as you observe, explore, and admire this stunning collection of mountains. And if the mountains do their magic and make you want to move to Colorado, don't worry. Cross-country movers are the people to help you with transfer to this fantastic and unique place in no time and stress-free.
Guide to Rocky Mountain National Park activities
Rocky Mountain National Park is constantly bustling with outdoor adventurers. Open 365 days a year, both the summer/fall and winter/spring seasons provide entertainment and sports. The park's diverse landscapes offer something enjoyable, whether seeking a new way to get an adrenaline rush or enjoying your favorite outdoor activity. It's no wonder that the park is one of the reasons America is one of the most visited countries in the world. Here is a guide to Rocky Mountain National Park adventures that you could try out:
Hike one of the many trails
Whether a beginner or an expert hiker, Rocky Mountain National Park includes 350 miles of trails for all levels, so you can choose one that's manageable for you. Pick your path based on difficulty or distance. However, the distance might be slightly deceptive because of the sharp elevation changes. Even while a 1.5-mile trek may appear simple, it becomes challenging if there is a 1,200-foot elevation shift.
A moderate hike that can bring you lots of thrills is the Twin Sisters Peak trail hike. The Twin Sisters Peaks emerge like a little peninsula on the park's east side and provide panoramic views of Longs Peak, Mt. Meeker, and the Continental Divide. The Mills Glacier, the source of Mills Lake and the Roaring Fork River, is visible to hikers who complete the moderate 7.4-mile round-trip ascent to the two peaks. On the western side of the Twin Sisters, which is visible from Highway 7, the floods caused a massive landslide. Fortunately, Twin Sisters Road has been rebuilt. However, the destruction has made parking in the vicinity difficult.
Ski and Snowboard
Skiing and snowboarding are the two most popular wintertime backcountry activities in the park. The backcountry provides what seems to be an unending playground of white snow for those who enjoy their runs.
Around 1,200 acres of untracked snow skiing are available at Hidden Valley. From novice to intermediate skill levels, the terrain can accommodate them all. There are lovely tree-lined alleyways throughout the old ski hill and some opportunities for skiing above the treeline. However, you are advised to go early and watch for skiers above because Hidden Valley has become a popular destination for Front Rangers seeking access to the backcountry. Although the terrain is friendly, there are still terrain traps and avalanches sometimes.
At the same time, skiers and snowboarders looking for a backcountry thrill may also wish to explore the peaks close to Bear Lake. In addition, other winter activities in the park include snowshoeing and cross-country skiing.
Admire the wildlife
Rocky Mountain National Park has a wide variety of wildlife (more than 60 different species of mammals alone). But just a few species are easy to spot here as most wild creatures prefer to remain hidden. They feel less endangered when they are unbothered and unseen, so they continue living their everyday lives of foraging and hunting. Some animals most likely to be spotted in the distance in Rocky Mountain National Park are elks, black bears, marmots, moose, and mountain lions. And if you are fortunate, you might spot a great horned owl, beaver, coyote, or a tiny creature called pika.
On the other hand, if you are a true wildlife lover, you might want to linger in the area and have a chance to see as many animals as possible. Fortunately, it's possible as moving experts make everything easier for you. For instance, if you live in Denver, the top moving professionals here can help you move closer to the park to be in the area whenever you want.
See the tundra at twilight
Rangers offer the Twilight on the Tundra program in Rocky Mountain National Park throughout the summer. A small group will set out in the Alpine Visitor Center area to observe the national park's heights come alive in fresh hues from above the treeline. Unexpectedly, there is more life up here than one might expect. After sundown, you'll be in the park, enjoying the breathtaking vistas while your guide fills you in on what you'd otherwise be missing.
Camp in the wilderness
Rocky Mountain National Park offers a variety of wilderness camping opportunities. Newcomers to wilderness travel have plenty of opportunities to break the ice gradually, while experienced travelers can find new terrain that puts them to the test. However, note that you need a wilderness permit to go hiking and camp overnight in Rocky Mountain National Park to help preserve its exceptional wilderness nature. All year long, a wilderness camping permit is necessary. But once you get your permit, nothing stops you from being close to nature. For instance, you can choose to camp at the Timber Creek Campground.
This lovely campsite is by the Colorado River and, at almost 9000 feet, is the epitome of Rocky Mountain high. However, because it is the only campsite on the west side, you must make your reservations on time.
Conclusion
As this guide to Rocky Mountain National Park shows, there are many activities for thrill seekers and not only. Furthermore, you can try these many great activities while traveling with kids, with friends, or alone. One thing is sure: you will never have a dull moment while in the Rocky Mountain National Park.