Belgrave Music Hall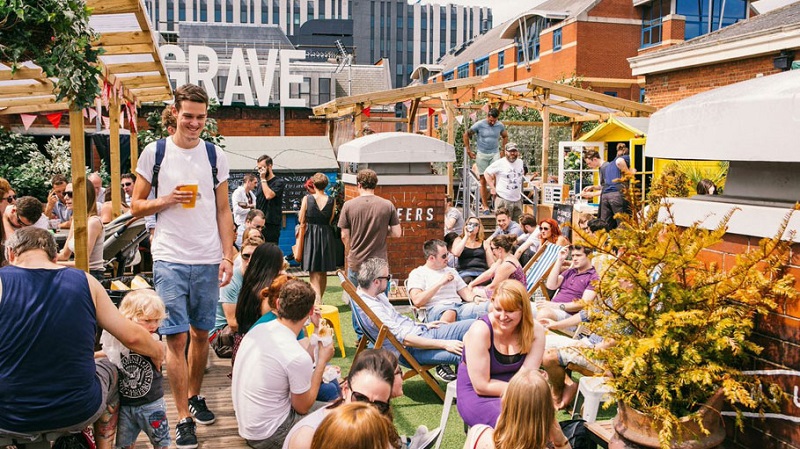 Source: Link
Spending time in the city of Leeds is a good idea for couples and families. What makes it even better is the rooftop bars scattered everywhere, offering customers the very best of fun and exceptional view. Here are a few of the top rooftop bars you should give a try. You and your family won't regret coming to this place for an afternoon of fun and entertainment. The Belgrave Music Hall is one of the largest rooftop bars in Leeds, and it offers everyone an opportunity to explore and enjoy. To get here, you need to climb up three steps and end up on the magnificent destination with AstroTurf-swathed decking and fairy light-strewn trellises. They are carefully adorned with hanging baskets. There is also plenty of food and drinks to consume, for adults and kids alike. Click the next ARROW to see the next photo!
Doubletree By Hilton Hotel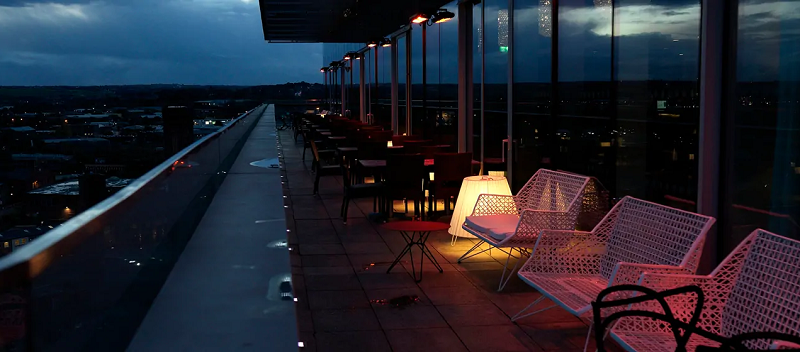 Source: Link
On the 13th floor of the Hilton Hotel lies this swanky rooftop bar that is the dream of every traveler who comes to enjoy their holiday at Leeds. It's a lovely setting with comfortable chairs and a peaceful environment. People come here mostly because of the view. Of course, these views are unique; thanks to the height of the buildings and their construction styles. While you watch the beauty of Leeds from this top, you can order for quality cocktails available at low cost. Click the next ARROW to see the next photo!
Issho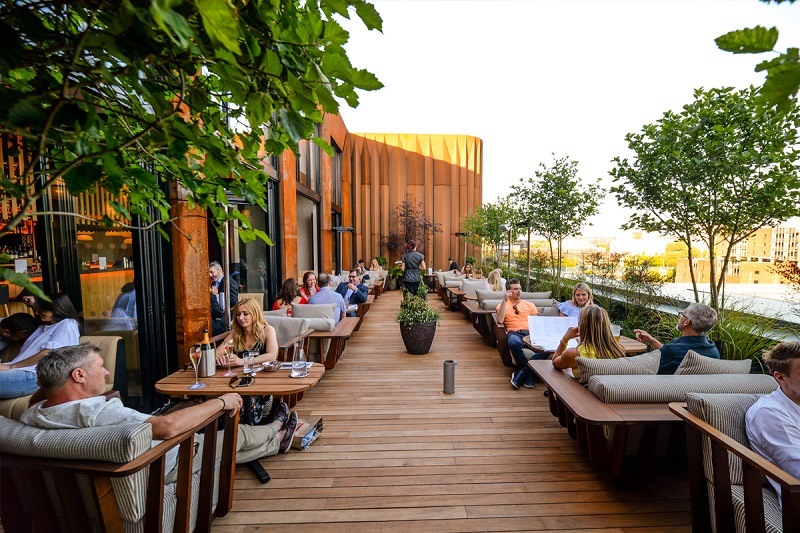 Source: Link
On the third floor of Victoria Gate lies this undeniably beautiful and high-end Japanese rooftop bar. The lounge is easily arranged in a way that makes it comfortable for conversations. Surrounding the stunning 700 sq. ft. rooftop drinking spots is short tree and plants that give it the feel of a garden. The main reason why you should consider coming to this place is because of their huge collection of Japanese whiskeys. They have the city's largest collection of sake rice wine. Click the next ARROW to see the next photo!
East Parade Social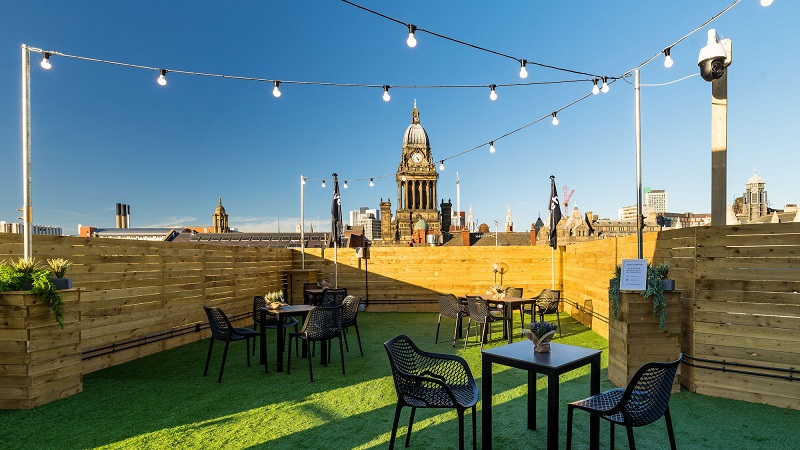 Source: Link
If you're not impressed by the Japanese then maybe East Parade Social, a rooftop located in Leed's business district is what you need. For every minute of every day of the week, people come from all works of life to sit down and relax, have a conversation, and enjoy quality food and drink. Harissa-spiked hummus with sourdough flatbread, or grilled halloumi delivered along with roasted peppers, are Mediterranean foods that dominate the menu of this place that no one can avoid. You can also order for coffee, beer, and a wide array of wine, to quench your taste. East Parade Social is mostly interior and situated at a height where you can enjoy the sundown while you sip on your drinks. Click the next ARROW to see the next photo!
Angelica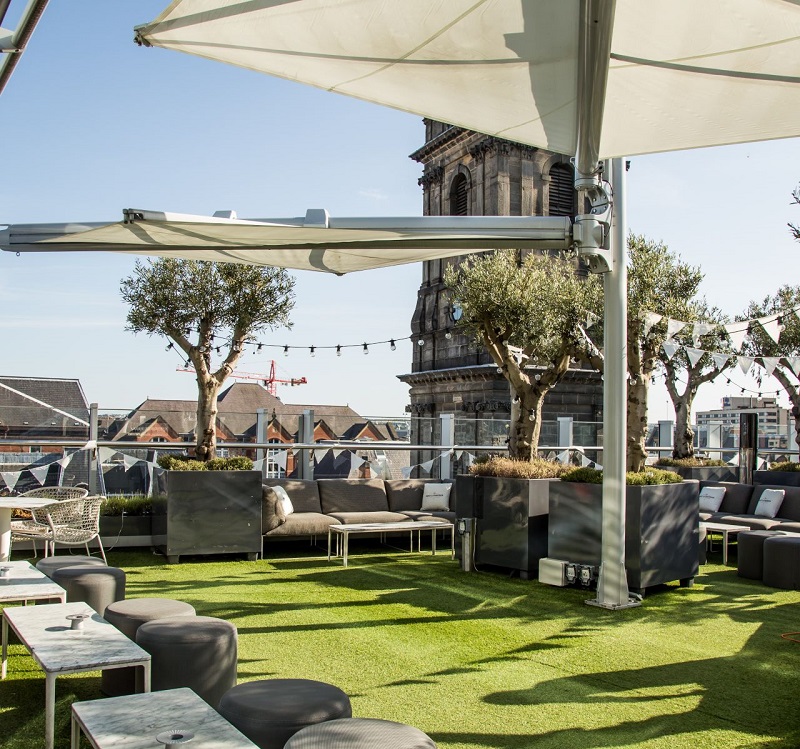 Source: Link
Angelica is like a roof garden known for being Trinity Leeds' highest rooftop bar. The place is well-decorated with trees, lavender, and shrubbery, along with beautiful seats and tables. From the top, you'll be able to see shopping destinations and street activities in the city below. Get the chance to enjoy the very best of barbecues and DJs, especially during the summer months. Big white umbrellas provide the shade, and guests get heat lamps for them to remain warm while staying outside at night.