Casinos embody excitement, ooze luxury, and allow everyone to try their hand at winning life-changing amounts of cash. It's the adult playground for those wanting to embark on the less serious side of life, detach from their everyday work and family life routines, and ultimately have fun.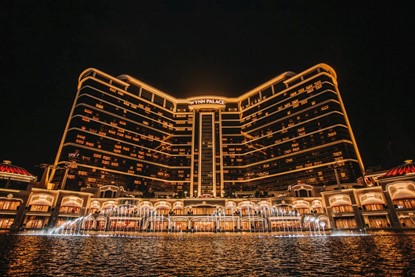 With the emergence of casinos online over the past few decades, the joy of the casino has extended to those who are unable to visit a land-based casino. Or prefer to play casino classics from the comfort of their own home.
Equally, increasingly relaxed attitudes towards gambling activities worldwide, in light of the benefits gambling bestows on the economy and the pleasure it gives players. Has caused regulations on gambling to change in favor of this form of entertainment. And the popularity of gambling in person and online to surge.
For instance, in Australia, there are reportedly more gamblers compared to nongamblers. The ratio of which surpasses every other country in the world.
And just across the way in New Zealand, interest in casinos has grown significantly. With research suggesting residents spent roughly NZ$ 620 on casino games online between 2018 and 2019. As a result, more online providers have stepped up their gambling platforms by offering popular games such as pokies to remain competitive in the market and attract a larger audience.
Other advances, namely technology, such as mobile gaming and faster internet connections, have also contributed to the rise in online casino gaming.
Across the Coral and the Philippine Sea, Macau in China is seen as larger than Vegas – the hub for all things casino. According to research, more money is gambled in this part of the world than anywhere else.
There are over 40 casinos for visitors to peruse and play at here, accompanied by additional entertainment such as the City of Dreams water show and gondola rides at the Venetian casino. Macau also has its own Vegas strip called the Cotai Strip.
For an insider's guide on the best casinos to visit during a vacation to Macau, here are the most extravagant complexes you can't afford to miss.
Venetian Casino
The Venetian in Macau is a cousin to the Venetian in Las Vegas. However, it exceeds the Vegas resort in every way.
Covering an incredible 10.5 million square feet, Venetian Macau is firstly one of the largest casinos to exist. And its wealth of games and extensive luxury surroundings are just as incredible as its grand size.
With hundreds of table games and thousands of slots, there's plenty to keep visitors entertained.
And when gamblers want a break from all the excitement, there's a mall onsite at the Venetian awash with restaurants, shops, cinemas, a gym, and more.
City of Dreams
Grace Macau's largest gambling floor in Macau's City of Dreams casino for a prestigious gaming experience.
A luxury award-winning resort, this complex boasts three hotels, numerous premier restaurants serving exquisite food, and an array of high-end shops to indulge in.
Moreover, there are multiple luxurious VIP areas for gamblers wanting an above and beyond gambling experience. And away from traditional casino games, there are also numerous futuristic virtual reality games such as roller coasters and racing games to enjoy too.
Wynn Macau
The Wynn is smaller in size compared to its rivals, yet big in luxurious surroundings and teeming with high rollers. Designer interior such as wall tapestries costing millions of dollars provides a snapshot of what to expect on arrival.
The minimum bets are high in this exclusive casino, and there's a private high rollers room reserved for the super-wealthy to play.
The design and minimum bets are a few elements set purposely high to encourage affluent and famous customers to attend and spend cash.
Grand Lisboa
While other casinos in Macau and across the world have created businesses that reflect those found in Las Vegas, the Grand Lisbon represents modern Macau with its daring architecture and rich design scheme.
The tallest and arguably most extraordinary piece of architecture in Macau. This casino, which opened in 2007, has been a long-standing gambling business in Macau's casino industry.
On the gambling floors, visitors can choose from 1000 slot machines and 800 gaming tables to play.
MGM Macau
The MGM Macau entails artistic structure and style to reflect the culture in Asia.
Moreover, at the resort, there are plenty of contemporary restaurants to dine at, a luxurious spa to visit, an infinity pool to take a swim in, and numerous plush rooms to stay in featuring stunning views, jacuzzis, and minibars.
In the casino lobby, guests are often amazed by the MGMs main attraction, the aquarium!
Beyond the atrium, guests will find exquisite decor throughout the complex, a lively atmosphere in the casino, and a wealth of games on offer to play.
With various resorts to choose from in Macau, all presenting luxurious surroundings, a wealth of games, shops, accommodation, and more. It can be challenging to know what to see and experience and where to stay—hopefully, whittling down the casinos to the above five. Each with its unique take on Macau's gambling sphere. You'll have a better idea of what casinos to add to your itinerary during your stay.