As the Caribbean yacht season comes to a close, now is the time to start planning Mediterranean adventures. For those seeking a romantic break with their significant other, then look no further than the idyllic islands of Greece. Boasting milky-blue bays, idyllic seaside villages strewn with whitewashed houses, horseshoe-shaped coves, rugged limestone cliffs hugged by white sandy beaches and charm in abundance, the Greek islands offer a romantic destination unlike any other. But with more than 200 islands sprinkled across the Aegean Sea, which ones are best for those seeking an intimate escape filled with memorable experiences? Keep on reading to discover the most romantic Greek Islands to cruise to during a Mediterranean yacht charter.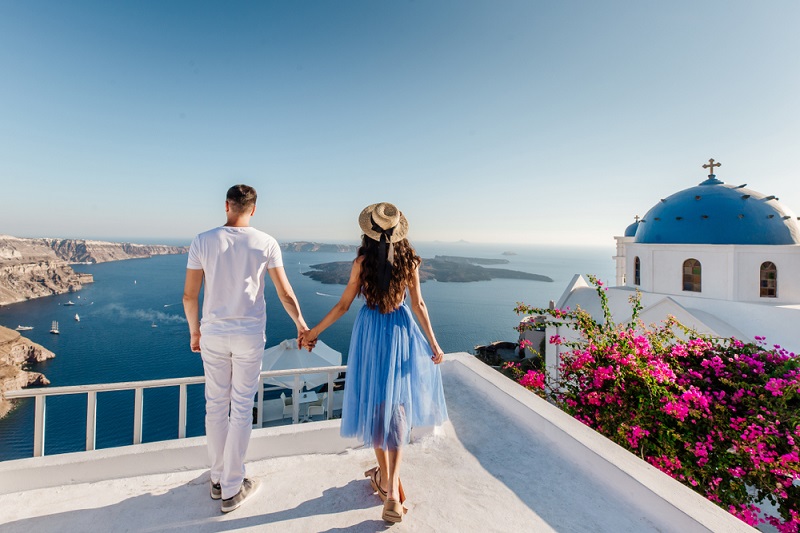 The 4 most romantic Greek Islands
1 – Santorini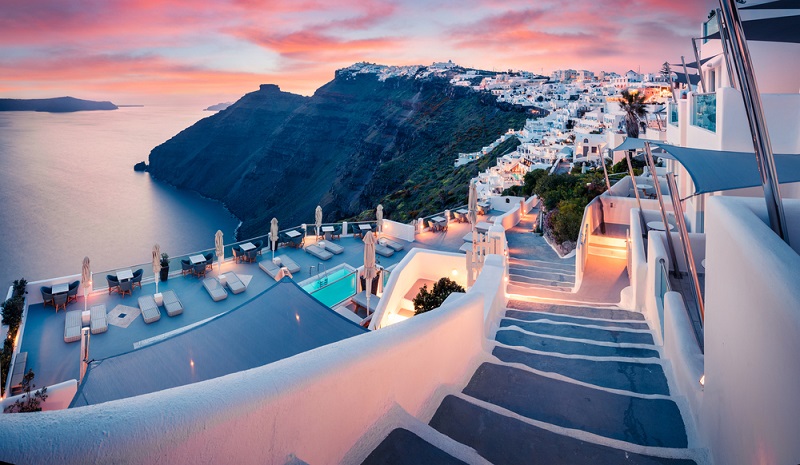 Arguably the Greek Island's most romantic destination, the volcanic island of Santorini has allured couples to its shores for decades. Drop anchor in Santorini's famed caldera and explore the island's capital, Fira, where quaint cobbled streets are filled with elegant boutiques, art galleries, and eateries boasting panoramic sea views. The whitewashed buildings of Fira cascade down the cliff edge, creating one of the most Instagrammable destinations in the world. Make sure you make time for a romantic trip on Santorini's cable car, which provides breath-taking views of the sea and Santorini's caldera as it travels up to some 220-metres in altitude.
2 – Kefalonia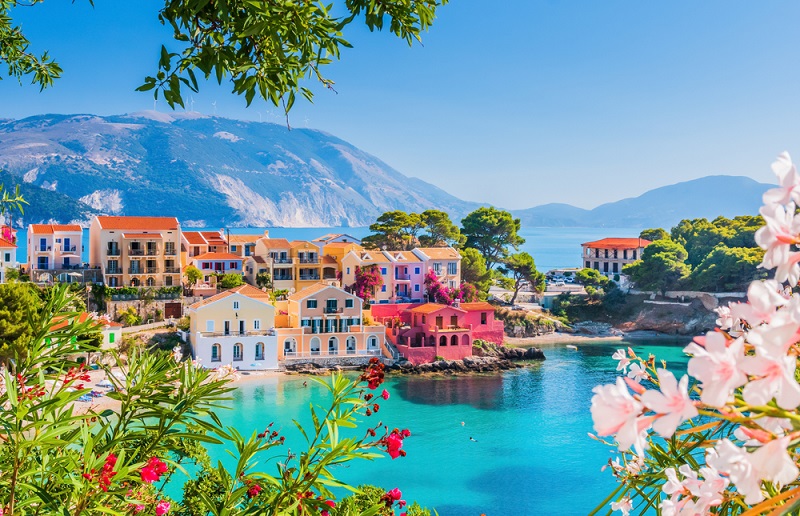 The mountainous island of Kefalonia offers timeless romantic appeal, with its colourful seaside villages, majestic beaches, sandy bays, and cypress tree-filled interior. Charter a path to the picturesque fishing village of Assos, which boasts a pretty pebble beach and streets filled with tavernas and cafes ideal for a lazy lunch boasting exquisite authentic cuisine. Make sure you leave time in your schedule to stroll to the ruins of the Castle of Assos, featuring Venetian architecture of a bygone era. Finally, set sail for Myrtos Beach, one of the island's most picturesque beaches lapped by bright turquoise waters and flanked by verdant hills. The calm blue waters make it the perfect spot for making use of all your charter yachts tenders and toys.
3 – Skopelos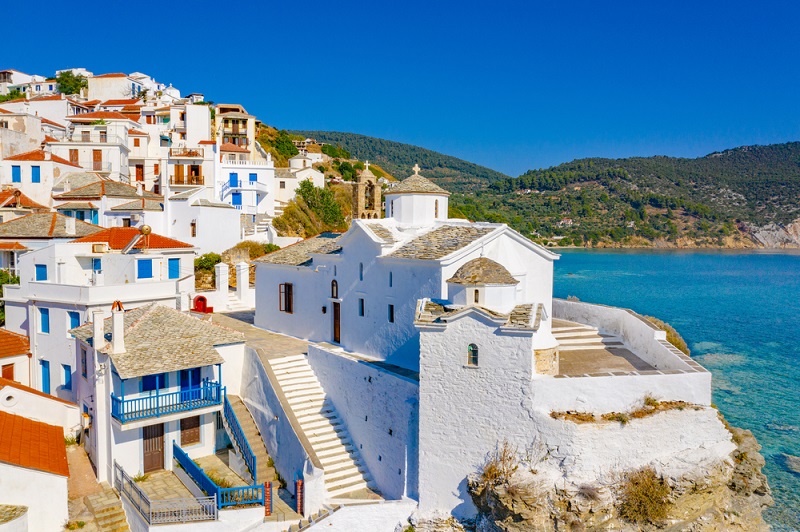 Nestled in the Northern Sporades, Skopelos found global fame when it appeared in the hit musical Mamma Mia! The island is considered one of the most verdant Greek islands, with its interior boasting softwood forests filled with fruit trees. Explore Chora, the largest and oldest settlement in Skopelos, where the scent of bougainvillaea fills the air. There are more than 360 monasteries and churches to explore on Skopelos, and Chora boasts 120 of them, with the oldest dating back to the 11th century. A must-see is Agio Iannis, a romantic church perched on an improbably steep outcrop 100-metres above the sea. If you're popping the question, this is the spot in which to do it.
4 – Hydra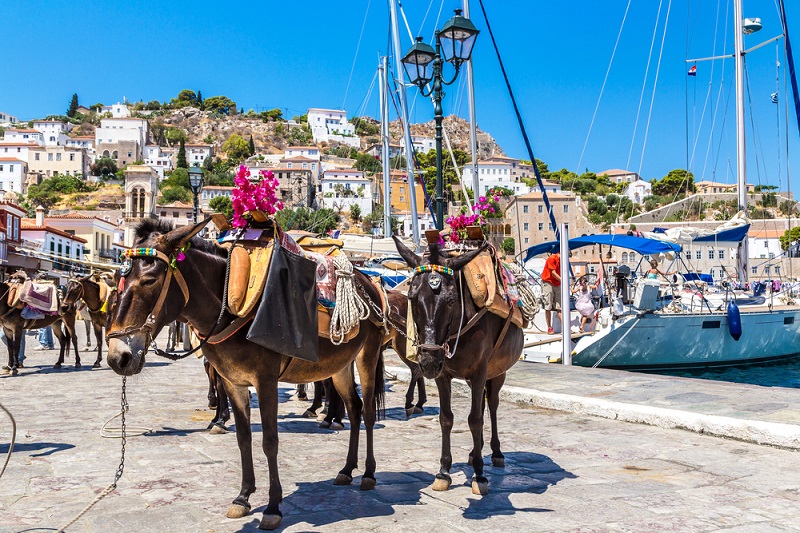 Part of the Saronic Islands, chic Hydra has an allure all its own. Indeed, the island is commonly known as Greece's answer to Italy's Capri. Its sheltered port, filled with yachts and fishing boats and flanked by bars, restaurants, galleries, and boutiques, is a hub of activity. However, one of the most notable features of Hydra is that it is bereft of any vehicles, with locals traversing the streets on foot or by donkey, providing undeniable charm and uniqueness not found anywhere else in the world.
Which Greek Islands will you be chartering a path to?