Would you like to visit Norway? Norway is a beautiful and incredible country, in it you will find a unique culture and unimaginable natural landscapes. However, you should know that although Norway is one of the most expensive Scandinavian countries, it is worth visiting.
If you want to know the best of Norway and take the best memories of this country, we invite you to discover 7 things Norway is famous for!
Vigeland Park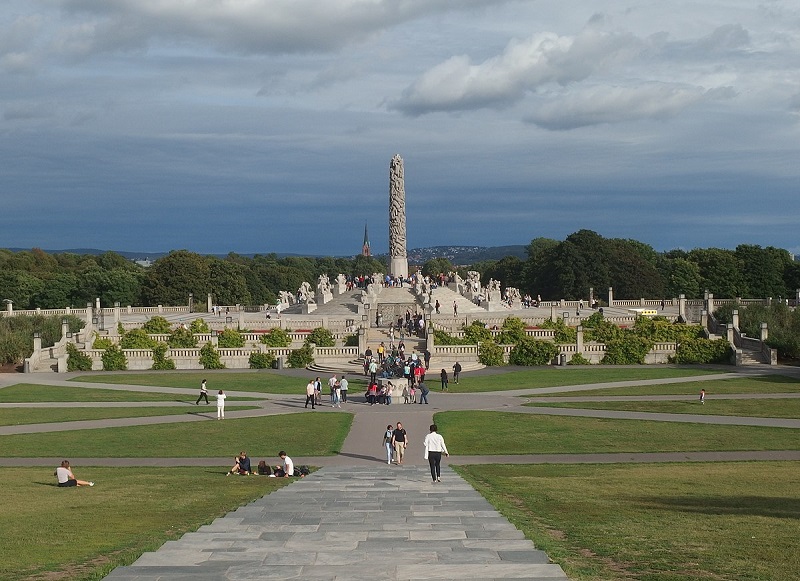 There are countless things to see or what to do in the country of the fjords and the northern lights. But if you are a lover of works of art and sculptures, Vigeland Park awaits you to show you a wonderful exhibition. This park is located in Oslo, the capital of Norway. It is a beautiful outdoor national park with sculptures that are imposed throughout its spaces. This attractive place was created between 1907 and 1942 by the Norwegian sculptor Gustav Vigeland, who dedicated more than 20 years of his life to developing all the sculptures in the park.
Viking Ship Museum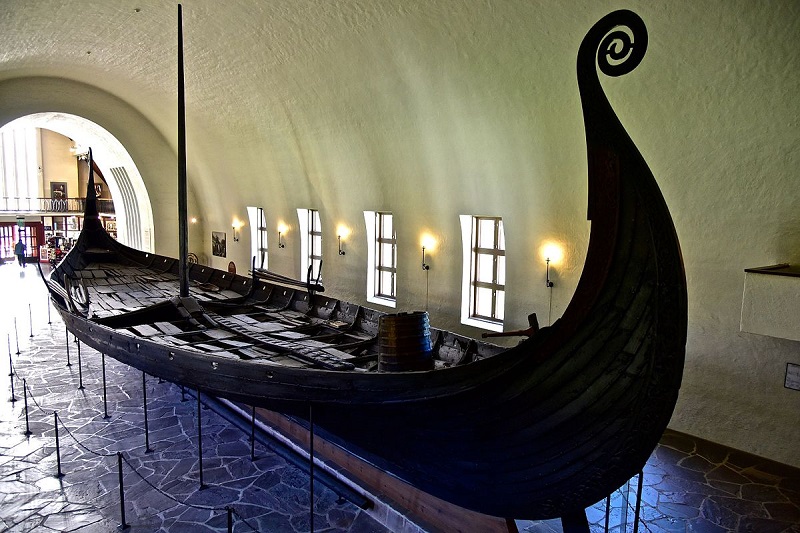 In addition to Vigeland Park, there is a place that you should not miss on your trip to Norway, especially if you are passionate about art or curious about the history of the Vikings and Norway. In Oslo, an exhibition of the best Viking ships awaits. It is believed that the ships preserved here were buried by the Vikings more than 1,100 years ago, and were used to transport their owners to the realm of the dead. In fact, these ships were found in three huge royal tombs very close to the Oslo Fjord.
North Cape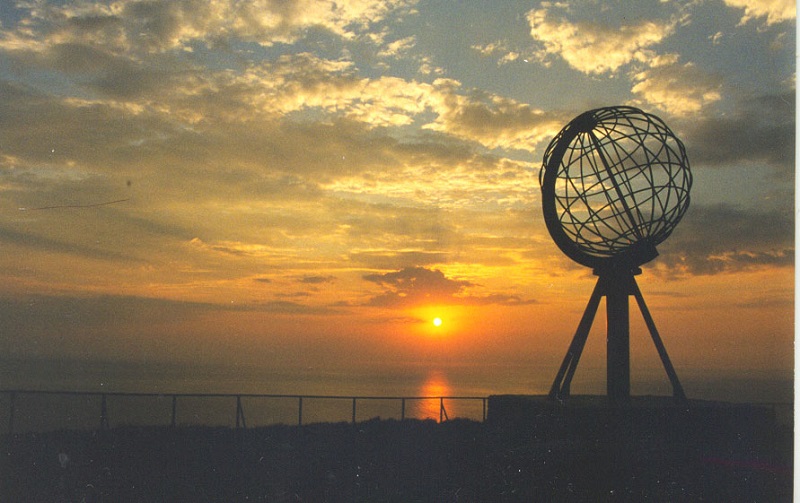 Another unmissable place in Norway is North Cape, without a doubt, you will love it. North Cape is the northernmost point in all of Europe, a remote part of the Arctic Circle. The North Cape is one of the most used limits to separate the Arctic Ocean from the Atlantic and visiting it is quite an experience. It is a 307-meter-high cliff where there is no solid ground between you and the North Pole. Also, during the months of May and the end of July you will not see the sunset, this is something that attracts many travelers from all over the world.
Bergen, the key to the fjords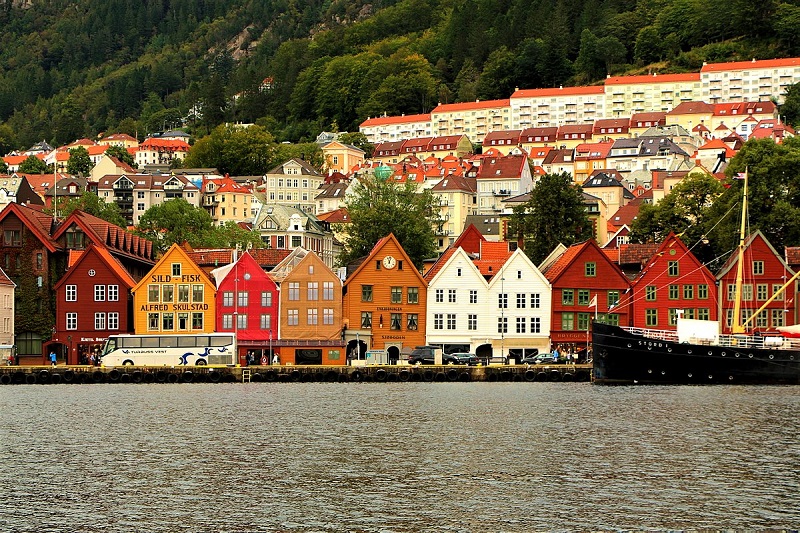 The greatest of Norway's urban jewels, Bergen, could not be missing from this list. An enchanted city full of colorful houses next to the port of Bryggen, the merchant district of the Hanseatic League, which is the most iconic postcard of beautiful Bergen. You will see houses that seem to hang from the slopes, narrow alleys and cobblestones, and many other tourist attractions. All this makes it worth the trip there.
Lofoten Islands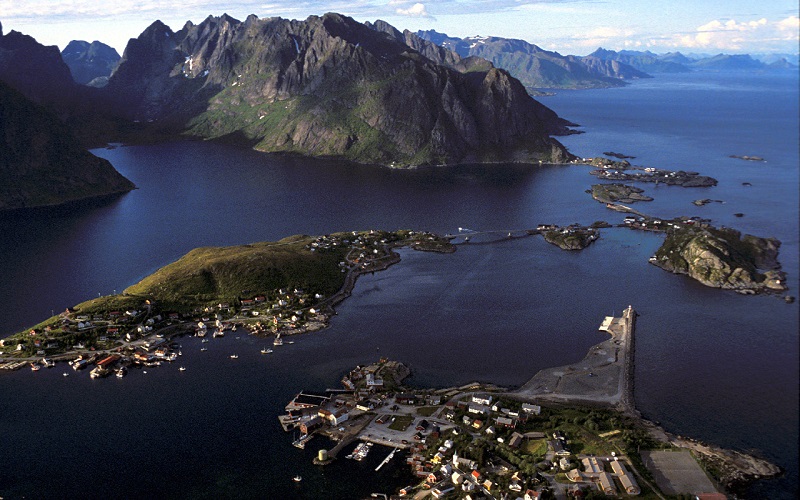 Although it is true that the great European capitals will never go out of fashion as tourist destinations, there are places bathed in nature that are becoming more and more popular. The Lofoten Islands, north of Norway, are the best example of this. Although you probably haven't heard much about these islands, which is normal, as it is one of the most well-cared for pearls in Norway. It is an archipelago made up of some 2,000 islands that are perfect for those who want to experience a cocktail of unforgettable sensations.
Stavanger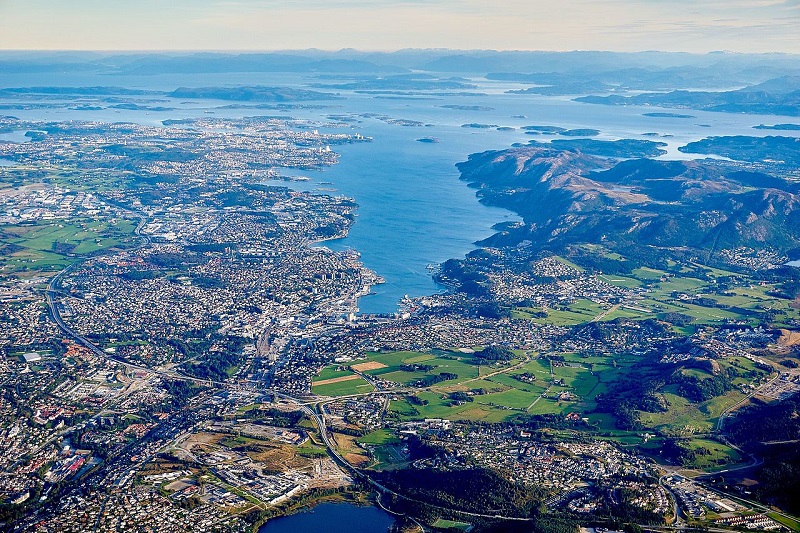 To take another of the unique experiences that you can only live in Norway, you have to travel to Stavanger and walk among the famous white-painted houses (just over 150 wooden houses from the 18th and 19th centuries) that are characterized by their color and its gabled roofs in the old city of Stavanger. Street art, cafes, art galleries and nature is part of what awaits you in Stavanger. Every corner of Stavanger is filled with street art from the Nuart festival: murals everywhere, adorning everything from large buildings to small illustrations on buses and doorways. Any place will seem wonderful to photograph, everything seems to be taken from a fairy tale.
Geiranger Fjord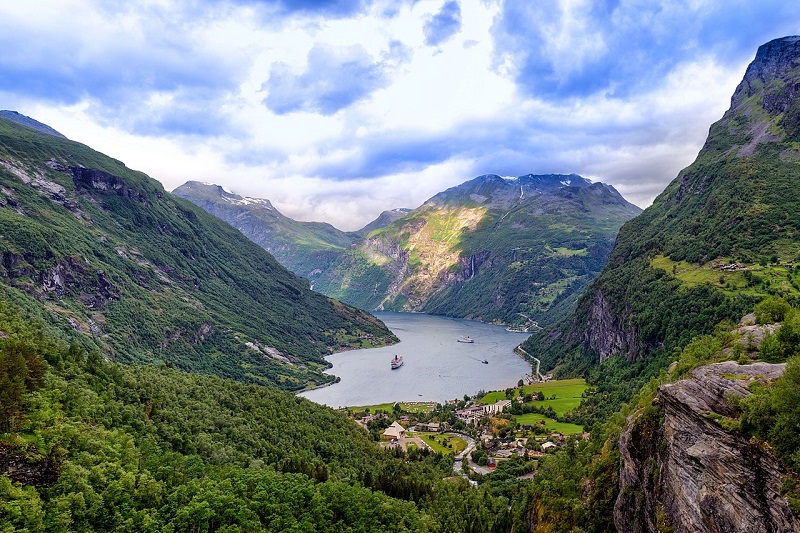 Many tourists decide to travel to Norway to get to know its fjords and how not to do it without taking a pleasant image of them. And, of course, we cannot finish this list without recommending Norway's most famous fjord: the Geiranger (or Geirangerfjord). No one resists the impressions generated by the admiration caused by this creation of Mother Nature. This fjord, through which flows the Cascade of the Seven Sisters, the Suitor, the Bridal Veil, among others; it is protected by UNESCO as a World Heritage Site. Discovering the reason for such recognition will not cost anything, since nature alone shows how magical and surprising it can be. This natural environment flourished thanks to the last glaciation, when the glaciers carved extraordinarily high mountains, therefore, it is no coincidence that the Geirangerfjord is not only on the UNESCO list but also on the top of the most spectacular places in the world. . Geiranger will blow your mind! You can live experiences sailing in Kayak, hiking or through different excursions.