In order to travel across the USA, there are 6 things you'll need: a sense of adventure, a reliable vehicle, a map, a plan, some snacks, and good company. Whether you're driving cross-country or taking a road trip with friends, these six things will help make your journey more enjoyable. Keep reading to learn more about what you'll need for an unforgettable cross-country trip.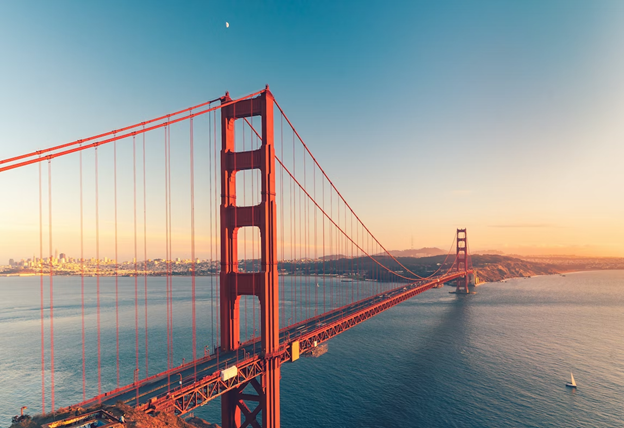 A Vehicle That Can Handle Long Distances
For Midwesterners wanting to explore their vast home state of Minnesota, a reliable and hardy vehicle is necessary. After all, there's nothing worse than embarking on a long-distance road trip only to find your car isn't up to the journey. To ensure that your travels are unencumbered by an underperforming car, consider investing in a vehicle that can handle long distances.
Built with reinforced suspension components, robust engine architecture, and run-flat tires, you will be cruising the highways (and byways) of Minnesota in comfort for as long as you'd like. A lot of people decide to get a used car some even buy online and get it shipped to them. Either way, make sure that your vehicle is road trip-ready before you start driving across the country.
A Sense Of Adventure
For a lot of us, an inner sense of adventure begins at home and then expands as wanderlust. The possibilities for exploration and discoveries are endless, from the tiniest creatures to the biggest secrets of nature in the USA. It can be as simple as walking through a new location, whether that be a canyon, a new city, or something else entirely. A sense of adventure not only has you testing your boundaries but also sparks creativity and opens up your imagination in ways you never thought possible. Start small and before you know it, heading off on daring travels and exciting ventures will become part of your everyday life!
A Map (or GPS)
Maps and GPS systems are invaluable companions for any adventurer. They allow us to explore areas we may never have gone before, go behind the scenes and discover hidden gems, or just follow a route that takes us down new roads. Personally, I find something thrilling about the anticipation of unfolding a map and plotting my journey; of course, the convenience of a GPS system lends itself towards less physical planning and more spontaneous road trips! With either one in your car, you'll be sure to make some unexpected but amazing journeys.
Plenty Of Snacks And Drinks For The Journey
Before the journey, make sure to pack plenty of snacks and drinks for everyone. Not only will this save you from having to stop for food, but it can keep you healthy by avoiding all the options of fast food you can find at gas stations. It's also a great way for you to ensure you had some healthier snacks like nuts, fruit, and veggies, as well as some treats like chips and chocolate bars! Having a cooler packed with cold drinks can also be a lifesaver on those extra hot days when you are driving for hours. All in all, packing plenty of snacks and drinks is an essential part of ensuring your trip would be comfortable, enjoyable, and balanced.
Some Cash, In Case You Need To Stop At A Roadside Attraction Or Pay For Gas
While a road trip can bring a lot of fun and excitement, it's important to be as prepared as possible for anything that might happen along the way. That's why you should always travel with at least some cash in your wallet, just in case you come across a great roadside attraction that catches your eye or need to pay for gas. Cash is still an essential mode of payment in many small towns and areas, so it's smart to have some on hand when you're traveling through unfamiliar territory. Even if nothing unexpected happens, having some cash just makes me feel more secure and comfortable while I'm away from home.
A Camera, To Document All The Amazing Things You'll See Along The Way
Traveling is one of life's great joys because it allows us to explore places we've never been before, meet new people, and discover new cultures and traditions. A camera can help you document all the amazing things you'll encounter along the way. By taking photos of the people you meet, the monuments and landscapes that inspire you, and the moments that make your heart beat faster, you capture all those happy and unforgettable memories forever. Of course, first and foremost a camera should be used to freeze all these special moments in time – but don't forget to take a moment to put down your lens and soak up everything around you too!
Ultimately, seeing new places on the open road and discovering hidden gems along the way can be incredibly rewarding. There's nothing quite like being able to take a break from your day-to-day routine and just travel. Getting off the beaten path, traveling across state lines, and experiencing unique cultures—these are all things that make for a truly unforgettable journey. Taking some time to plan ahead—adjusting your vehicle, anticipating the needs of those embarking on the trip, prepping snacks and drinks, and packing a map or GPS system—will help ensure that each stop is as enjoyable as possible. So if you have an itch for adventure (but don't want to spend too much cash), then don't wait any longer—pull out that old map of yours and chart a course! A fulfilling road trip awaits!