Beauty is in the eye of the beholder. It's a concept about as personal as they come. It's why your pal only finds balding men with dodgy teeth attractive, or why your dad is dating a woman with a laugh that resembles a seagull squawking as it steals a holidaymaker's box of chips.
But in this grand and multifarious world we call the planet Earth, there's one location where beauty isn't subjective – airports.
Each and every one of us can spot an ugly airport, from the moment we enter the car park to that thankful time when we've boarded our plane ('Thank God,' you think, as you sit in your Ryanair-branded seat, 'I'll never have to endure that architectural carbuncle ever again.')
Hundreds of airports have been beaten by the ugly stick but, like a snowflake turned to slush, each is unique in its abominableness.
Some have corridors that snake on for miles before you reach your departure lounge, so long and winding that they could exhaust a Fitbit. Others are so beige that you feel as though you're in a lecture on paint drying. And in a grand failure of design, many will make catching your flight on time seem like an impossible dream.
There is, however, a positive in these architectural eyesores – they throw well-designed airports into sharp relief.
We've spent a long time (well, a morning) finding some of the world's most beautiful airports for you to ogle. So take a look and get ready to book a flight.
Vancouver International Airport
Located on Sea Island in Richmond, British Columbia, Vancouver International Airport is a feat of design from its sleek glass walls to its ornate statures.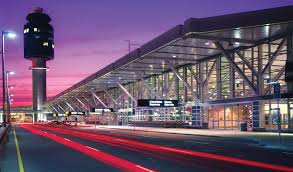 image source: here
Very few airports leave you feeling cool and collected, but the simple design of Vancouver's premier flight hub is self-explanatory in a way that'll make you want to tip your hat to its team of designers.
Not only is this a great place to catch a flight, it's also the ideal spot for culture vultures. In every nook and cranny of the airport are large traditional statues, from totem poles to giant eagles, mountainous figures that loom over passengers in the way we think of gods as big.
So if you're looking for an Instagrammable airport, this is a hotspot.
Singapore Changi Airport
Very few airports have an attractions list quite as long as Singapore Changi Airport. But a visit to this luxury flight hub is a holiday in itself.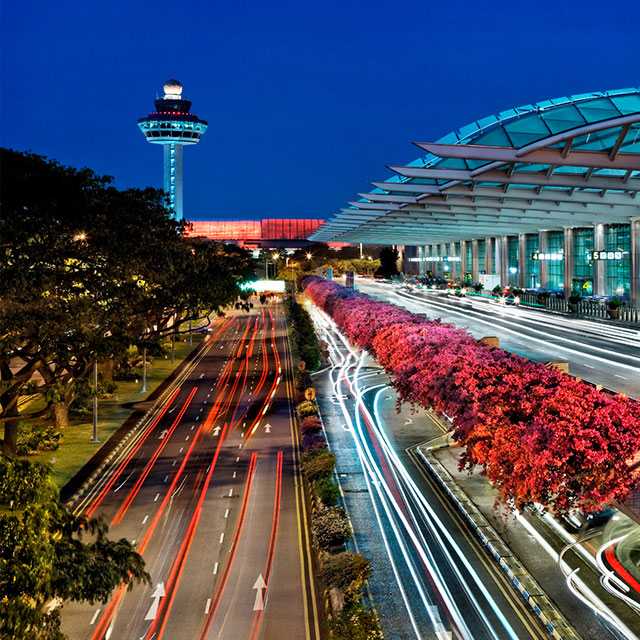 image source: here
You'll be mesmerised by the Kinetic Raindrops, a hanging installation of 1,216 polished copper droplets in Terminal One. You'll be able to breathe in over 40 species of cacti and succulents from Africa and the Americas in the relaxing Cactus Garden. And once you've done all that, you can dip into a rooftop pool and lounge in the Jacuzzi.
A description like this would normally be reserved for a five-star hotel – but it's all here at Singapore Changi.
Melbourne Airport
If you're a high-rolling business traveller, Melbourne Airport is a prime location. Featuring eight international business lounges, many of which feature free food and drink, you'll be able to put your feet up and relax (provided you've got the right plastic in your wallet).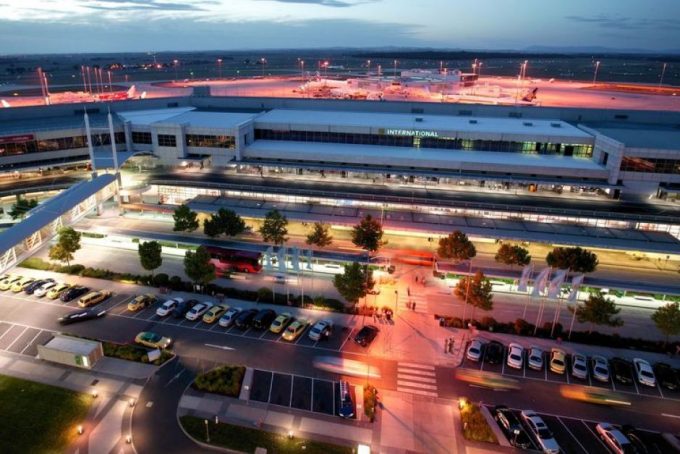 image source: here
Adding to the convenience are companies like Looking4.com, which offer premium private parking options for anyone, all allowing you to park your car without worry.
That's our list! Can you think of any other luxury airports? Then let us know in the comments section below!