We all need a break away at times. Thankfully, given the extensive travel options we have available to us in the modern world, there are a wide variety of vacations we can typically book in 2023. For many, alongside going on an extreme hiking adventure to Scotland or exploring Egypt's world-famous marine environment, is the opportunity to embark on a cruise holiday. In fact, cruises are mightily appealing to many holidaymakers.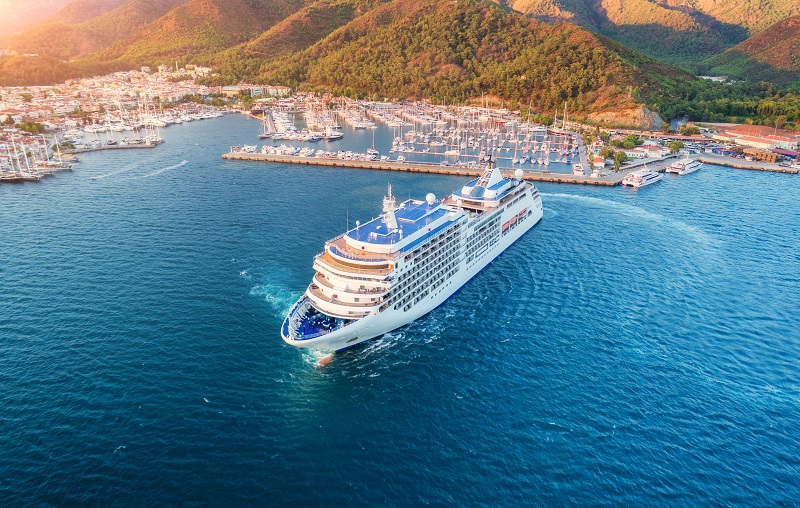 Cruises definitely provide memories for travelers. Not only do they tend to ooze luxury and offer an array of fun and relaxing activities for holidaymakers to enjoy while onboard, but a cruise enables someone to visit multiple bucket-list destinations in one trip. There is certainly plenty to discover along the way, too. While you're unlikely to stumble across the pirate life that is illustrated in books like Treasure Island, movies like the Pirates of the Caribbean, or popular modern-day slot games like Silver Seas, you are more than likely to experience remote locations that can't be accessed on foot. Additionally, many cruise holidays serve up spectacular views, you can see an array of wildlife, meet people, enjoy some sumptuous grub, and essentially make the most of a stress-free vacation.
Given the popularity of cruises at the moment, there are a number of reputable companies that are offering some truly spectacular cruise holiday packages. So, without further ado, let's take a brief look at some of the ultimate cruise holidays to book for 2023 and 2024.
Iceland
Known for offering unrivaled natural beauty in the form of towering mountains and stunningly beautiful geothermal springs, Iceland is a cruise holiday like no other. You'll certainly need to wrap up warm for this one, but it's most definitely worth the occasional shiver. You might see whales, there are tons of native birds, and some of the landscapes on offer throughout your Icelandic cruise are truly amazing. The elegant ship named Balmoral is particularly popular with cruisers in this part of the world.
Japan
Japanese culture has penetrated society far more than just its anime cartoon creations, and its tasty cuisine to now represent a genuinely attractive holiday destination for people. Japan's cherry blossom is particularly popular with people and is something many travelers can experience during a spring cruise in the country. Offering a colourful and vibrant tour of this stunning nation, there is so much to see and do on a Japanese cruise. Some people opt for a 12-night cruise in order to cover everything, like being able to see Mount Fuji to having the opportunity to explore Tokyo. A Japan cruise also enables people to witness hidden gems, such as Jeju Island.
Scottish Highlands
If you aren't too keen on boiling hot temperatures, then the natural beauty that is on offer throughout a Scottish Highlands cruise will make up for the cold temperatures you're likely to experience. Hosting a maximum of 54 passengers, the deluxe Lord of the Glens provides the ultimate Scottish getaway as holidaymakers explore a glorious landscape that is famous around the world for things like Loch Ness and Fort William. Exploring the highlands and some of Scotland's remote islands is certainly a magical adventure to embark on.
Costa Rica and Panama
If you're after some warm weather and a taste of paradise, then cruising in Costa Rica and Panama will surely appeal. With lots of cruise ships sailing the Caribbean Sea, you certainly won't be short on options either. These types of cruises typically offer amazing views and lush scenery, sunshine, luxury, and the opportunity to explore a number of paradisiacal islands that are relatively untouched.
Other options include Southwest France, Antarctica, and the Venetian Lagoon.