There is nothing like a great lunch. If you are an explorer and love visiting new places, why not try out some great places to eat too? If you are looking to travel here is a look at some of the best rooftop bars in the world. They are sure to make your day look happier.
5
#1. Vertigo & Moon Bar, Banyan Tree Bangkok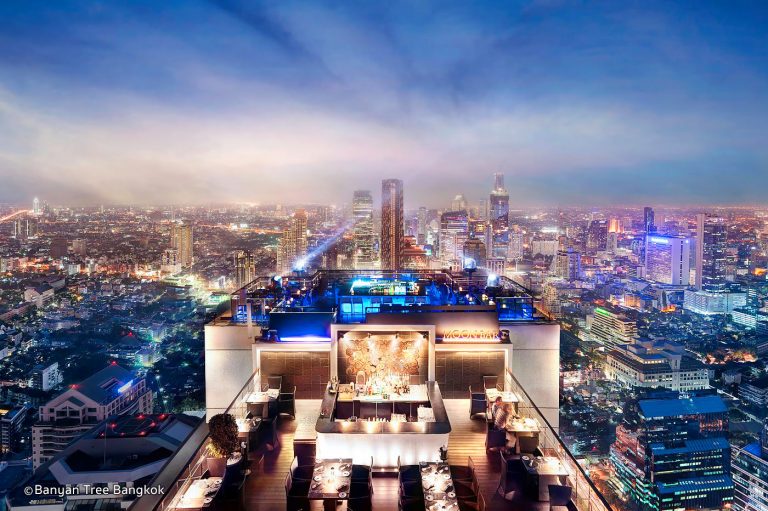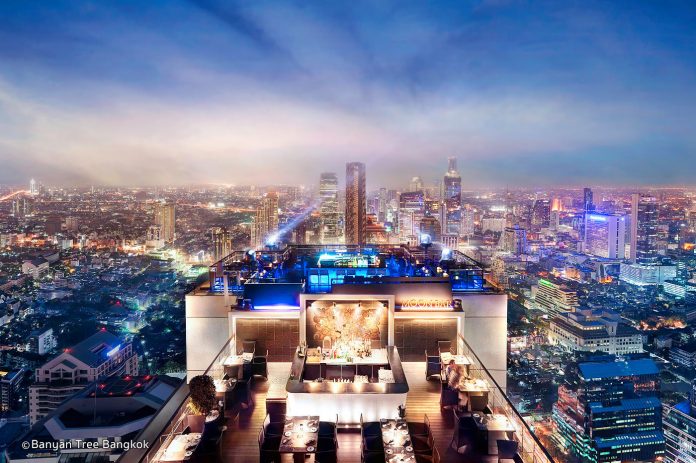 The Vertigo & Moon Bar is located 61 floors up on the top of the Banyan Tree Hotel, South Sathorn Rd. It is the only rooftop bar which consumes the whole of the Banyan Tree Hotel.
Here is how it works: if you are looking or food, head over to the Vertigo then if you are looking for drinks the Moon Bar has your back. They have some pretty amazing signature drinks such as cocktails, bottled beers, and spirits. However, you should know that the higher you go, the more expensive it will become.
image source: here