Lakka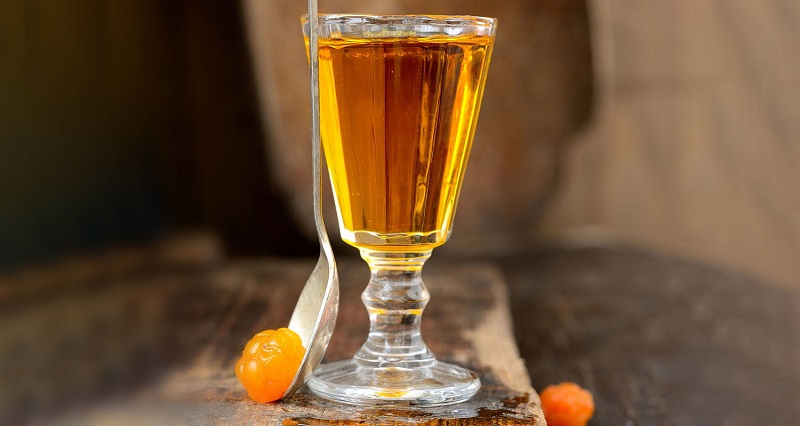 Source: Link
You probably have heard of Finland as a land of a thousand lakes. There is water everywhere in Finland where you can enjoy cruises and fun times. Finland is a country full of deep drinkers and alcoholic beverages in the country are some of the most unique in the world. Here are the most popular drinks in Finland. Laka, meaning "cloudberry" in Finnish is a tasty drink. This is a cloudberry liqueur with a mature sweet flavor and distinct aromas produced by soaking cloudberries in alcohol for two to six months. This is done to allow the alcohol to develop a mature flavor whose sweetness and very unique aromas cannot be compared. Though the alcohol content of Lakka can be different depending on the maker. Click the next ARROW to see the next photo!
Sima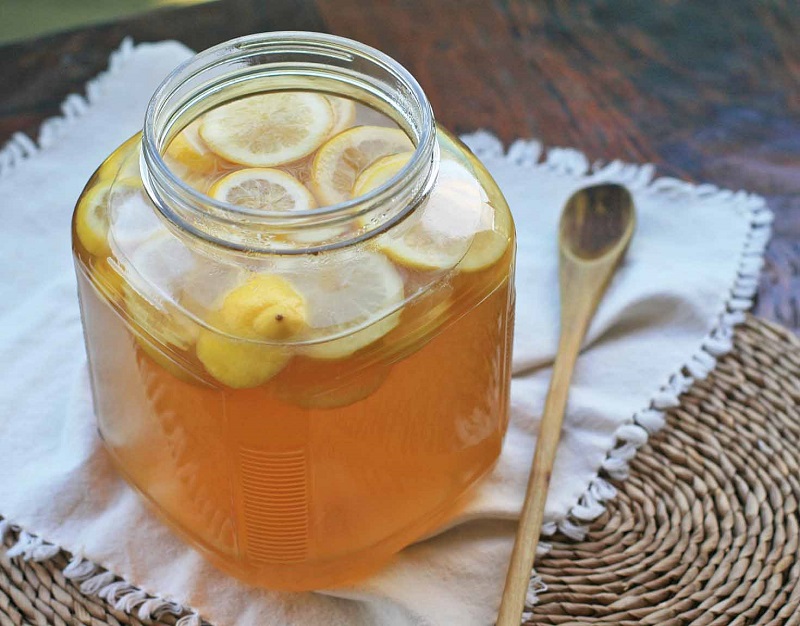 Source: Link
Sima, an alcoholic beverage is a sparkling mead-like beverage. This drink was originally produced like any other mead. But today, it is fermented with assorted types of sugars and mixed with lemon, raisins, and dry yeast during the different phases of the fermentation process. Normally during the first fermentation, the flesh and the rind of lemons are used to flavor this Finnish drink. At the second stage of the fermentation process, the raisins are added to dilute the sugar content of this alcoholic beverage, making it moderate. However, a low-cost variety of sima is produced with apple wine, grape juice, and carbonated water. Though it's still a tasty concoction, it is no substitute for the flavors of traditional Sima. This type is best for commercial consumption. Click the next ARROW to see the next photo!
Finlandia Vodka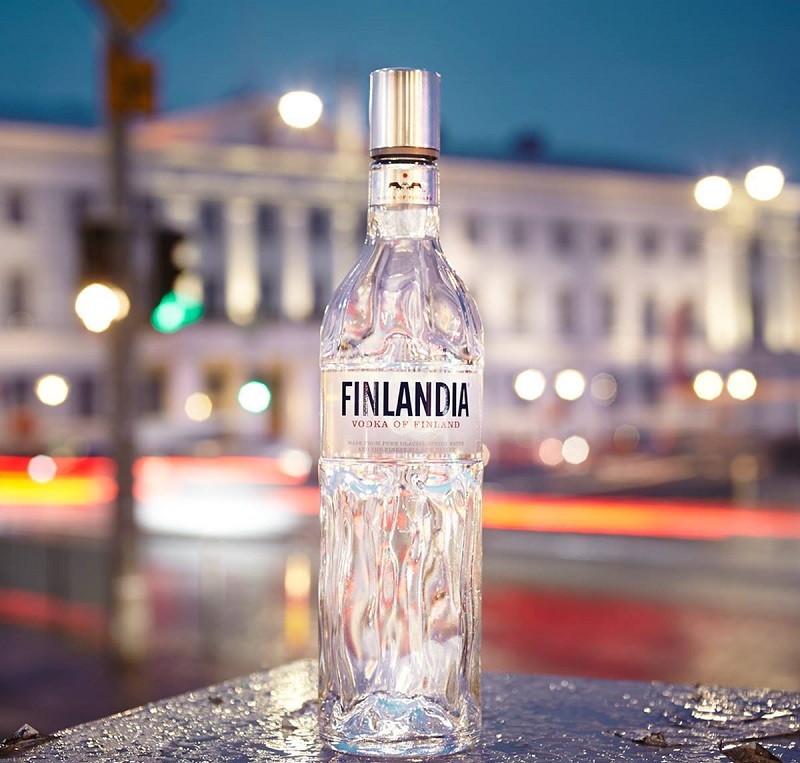 Source: Link
This is one of the most popularly known alcoholic beverages in Finland, at least among tourists and non-nationals. The Finlandia Vodka was produced from six-row barley, with approximately 80% alcohol content, Finlandia Vodka has a dry taste and lacks the sweetness several other beverages like Sima, Laka, and Koskenkorva. Click the next ARROW to see the next photo!
Koskenkorva Viina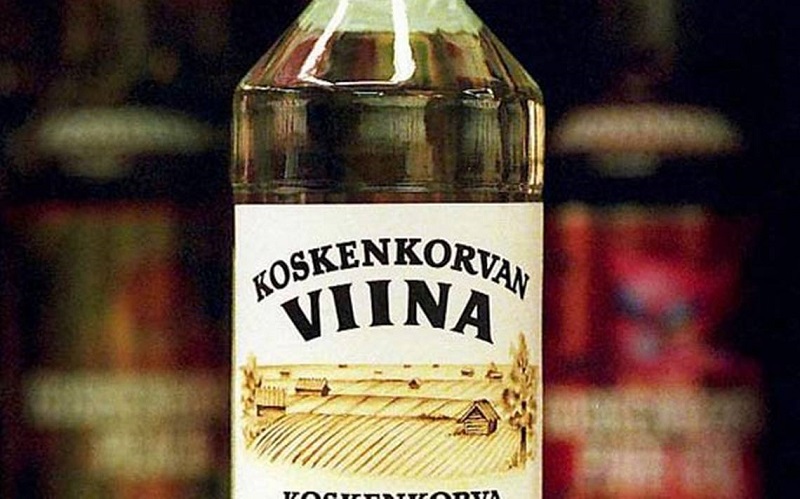 Source: Link
Often times this drink is referred to as simply Koskenkorva or you call it Kossu. This vodka-like viina is the most common of clear spirits in Finland, and the people never joke with it. When you drink it, you'll see it has almost the same taste and alcohol content as Finlandia vodka just that Koskenkorva Viina is sweeter. The drink was named after a small Finnish village. The word "Koskenkorva" itself is a symbol of Finnish culture. Click the next ARROW to see the next photo!
Salmiakki Koskenkorva (Salmari)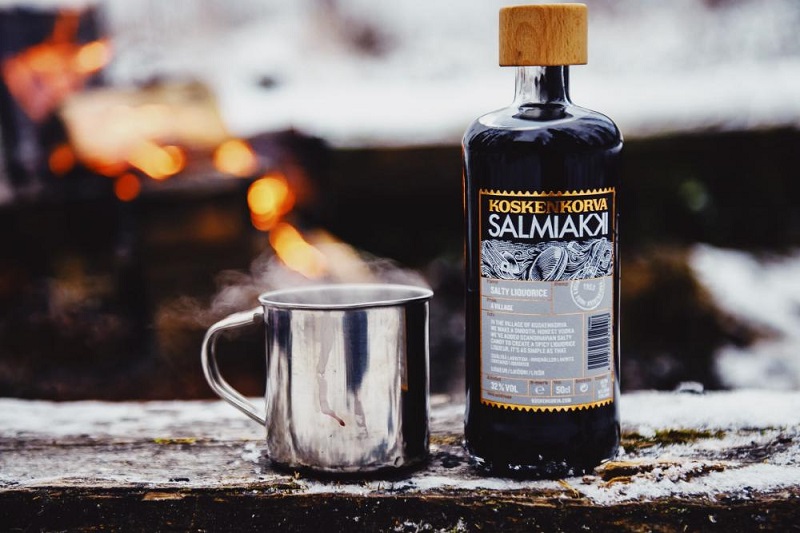 Source: Link
Another popular drink in Finland that most people crave for especially foreigners is the Salmiakki Koskenkorva or Salmari drink. This is a vodka cocktail drink pre-mixed with Koskenkorva Viina (it has been listed) and Turkish pepper salty licorice. This drink is cherished among the locals of and tourists or foreigners. It is also one of the most demanded of all alcoholic beverages in Finland, especially amongst those who like partying at night, nightclubs and pubs goers. Mind you; it's okay to drink ridiculous quantities of alcohol in Finland because it's part of the people culture. But as a foreigner be mindful of the quantity, you take in. So, when in Finland, be prepared to have an open-minded attitude towards the Finnish national drinking habit. Click the next ARROW to see the next photo!