When visiting Lisbon, the vibrant capital city of Portugal, hiring a car can be a convenient and flexible way to explore its beautiful surroundings and attractions. However, one common question that arises is, "How much does it cost to hire a car in Lisbon?" In this article, we will delve into the various factors that influence car hire prices in Lisbon, the different options available, and provide some tips for finding the best deals.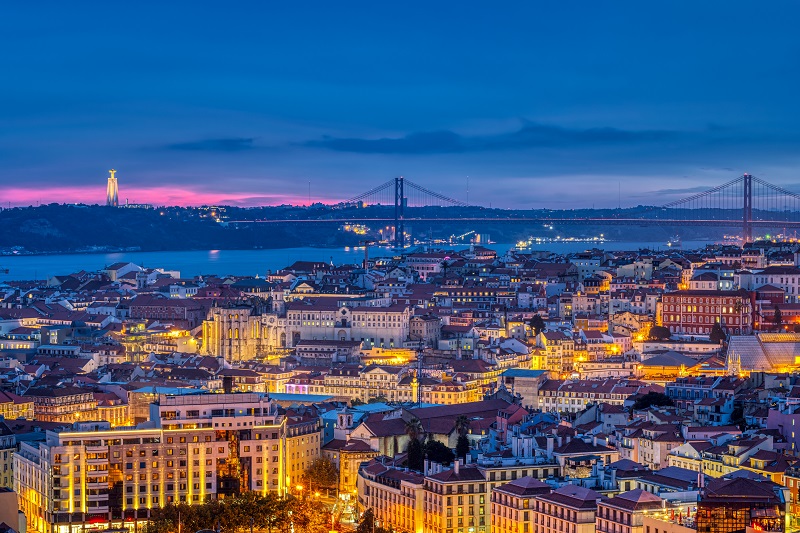 The Benefits of Hiring a Car in Lisbon
Hiring a car in Lisbon offers numerous benefits, including:
Flexibility: With a hired car, you have the freedom to explore Lisbon and its surrounding areas at your own pace. You can visit hidden gems, picturesque villages, and attractions that may not be easily accessible by public transportation.
Convenience: Having a car at your disposal allows you to easily reach destinations outside of Lisbon, such as Sintra, Cascais, or the beautiful coastal regions, without being constrained by bus or train schedules.
Comfort: A hired car provides comfort and convenience, especially if you are traveling with family or have specific needs for transportation, such as carrying luggage or equipment.
Factors Influencing Car Hire Prices
Several factors influence the cost of hiring a car in Lisbon:
Season and Demand: Prices tend to be higher during peak tourist seasons, such as summer and major holidays when demand is high. Booking in advance or choosing off-peak periods can help you secure better rates.
Duration of Hire: The length of your car hire period will impact the overall cost. Longer rentals often come with discounted daily rates, while shorter rentals may have higher daily rates.
Car Type and Size: The type and size of the car you choose will affect the price. Compact cars are generally more affordable, while larger vehicles, luxury cars, or specialty vehicles may come at a higher cost.
Additional Services: Additional services, such as GPS navigation systems, child seats, or additional drivers, may incur extra charges. Be sure to check the terms and conditions of the rental company for a clear understanding of these costs.
Types of Cars Available for Hire
Car hire companies in Lisbon offer a wide range of vehicles to cater to different needs and preferences. Common car types include compact cars, sedans, SUVs, and minivans. It's important to assess your requirements, such as the number of passengers and luggage capacity, to choose the most suitable car for your trip.
Understanding Rental Costs and Inclusions
Car hire costs in Lisbon typically include:
Basic Rental Fee: This covers the cost of the car itself for the duration of the hire period.
Collision Damage Waiver (CDW) Insurance: CDW is a standard insurance that limits your liability for damage to the hired vehicle.
Theft Protection: This insurance protects you from financial liability in case the hired car is stolen.
Third-Party Liability Insurance: This insurance covers damage caused to other vehicles or property.
Mileage Allowance: Most car hire agreements include a certain mileage allowance per day. Be aware of any excess mileage charges that may apply if you exceed the specified limit.
Additional costs and inclusions may vary depending on the rental company and the specific terms of your agreement. It's essential to carefully review the rental terms and conditions to understand the full cost and any potential additional charges.
Tips for Finding the Best Car Hire Deals in Lisbon
To find the best car hire deals in Lisbon, consider the following tips:
Compare Prices: Utilize online platforms and comparison websites to compare prices from different car hire companies. This will help you identify the most competitive rates and offers.
Book in Advance: By booking your car hire well in advance, you increase your chances of securing lower rates and ensuring vehicle availability, especially during busy periods.
Read Reviews: Before making a booking, read reviews and feedback from previous customers to get insights into the reliability, service quality, and overall experience provided by the car hire companies.
Check for Special Offers: Keep an eye out for special promotions, discounts, or package deals that may be available through rental companies or travel agencies. These offers can help you save money or provide additional benefits, such as free upgrades or extra services.
Review the Terms and Conditions: Thoroughly read the terms and conditions of the rental agreement to understand any restrictions, additional charges, or policies that may apply. Pay attention to fuel policies, mileage limits, and any penalties for late returns or cancellations.
FAQs
What is the minimum age requirement for hiring a car in Lisbon?
The minimum age to hire a car in Lisbon is typically 21 years old. However, some rental companies may have higher age requirements or additional fees for drivers under 25. It's important to check the specific age restrictions of the rental company you intend to use.
Is an international driving license necessary?
If you hold a valid driving license from an EU member state, you can use it to drive in Portugal without an international driving license. However, if your license is issued outside the EU, an international driving license is generally required.
Are there additional charges for extra drivers?
Yes, there may be additional charges for adding extra drivers to the rental agreement. These charges can vary depending on the rental company and the duration of the hire. Be sure to inquire about any fees associated with additional drivers when making your booking.
What are the insurance options for hired cars?
Car hire companies in Lisbon typically provide Collision Damage Waiver (CDW) insurance, which limits your liability for damage to the hired vehicle. It's advisable to check the specifics of the insurance coverage and consider additional coverage options, such as Super CDW or personal accident insurance, for added peace of mind.
Are there any restrictions on where I can drive the hired car?
Most car hire agreements in Lisbon allow driving within Portugal. However, there may be restrictions on taking the car outside of the country or specific regions. If you plan to travel beyond Portugal's borders, inform the rental company in advance to ensure compliance with their terms and conditions.
What should I do in case of an accident or breakdown?
In case of an accident or breakdown, contact the car hire company immediately and follow their instructions. They will provide guidance on the necessary steps to take, such as contacting emergency services, arranging for a replacement vehicle, or filing an accident report.
Car Hire Prices Around The World