If you've never been on a cruise holiday before, you may be one of those people who worries about being 'cooped up on a ship for days on end'. However, the wide variety of experiences a cruise ship offers are second-to-none, which means you certainly won't experience any cabin fever!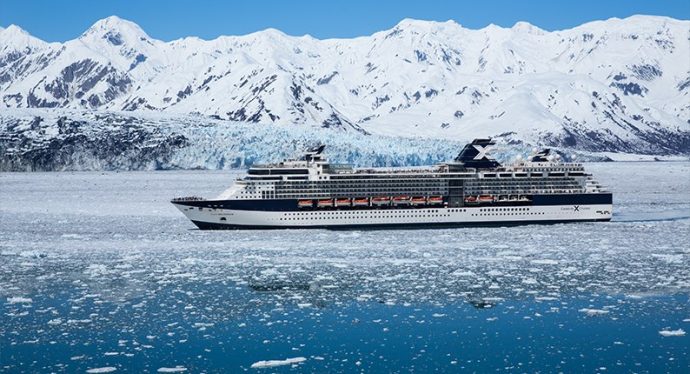 image source: here
Here are just some of the amazing experiences you'll discover on a cruise ship:
You Meet a Variety of People
Due to the affordability of many cruise ships, thanks to companies like Bolsover Cruise Club offering year-round offers, they now appeal to a vast array of people, from young to old. This means passengers on-board are incredibly diverse, including honeymooners, young groups of friends, multigenerational families and retirees.
Therefore, you get to meet like-minded people who have similar interests to you, as well as others you might not have the chance to meet elsewhere. And when you're all relaxing and unwinding on-board the ship, this is the perfect place to make new friends.
You See Multiple Destinations in One Trip
A cruise ship is the perfect chance to explore a whole host of destinations in one trip – and without it costing a fortune. Whether you've always wanted to explore Europe's fascinating cities or you fancy getting face-to-face with nature in the Galapagos, there's a cruise for you.
And the best bit? You only have to unpack once! There are no stressful transfers when you travel from place to place as all of your belongings are left on the cruise ship. This helps remove a lot of the hassle involved in sightseeing trips, and means you don't have to worry about what your accommodation will be like each night.
You Get to Truly Unwind, Relax and Switch Off
When you go on holiday, the aim is to relax and unwind from your life back home. However, when you've got a stressful trip to the airport, commute to the hotel and hunt for a restaurant every night, it can be difficult to really switch off. But when you're on-board a cruise ship, you can, quite literally, leave all your cares and worries behind because everything is taken care of for you. From 24/7 room service to exquisite dining and entertainment options, you don't need to organise anything because it's all been done for you.
Even if you've got kids, you know they're safe on-board the ship and are being constantly entertained, whether they're getting involved in the kids' activities or they're enjoying a show with you.
You Can Enjoy All Your Favourite Activities
Due to the diverse nature of cruise ships, everyone is catered for. So, if your idea of a relaxing holiday is enjoying treatments in the spa while your partner hits the casino, cruise liners will cater for you both. Or you could sit on top deck and read a book while the kids enjoy a game of football.
You can go wine tasting, attend a dance class, do yoga, dine at a sushi restaurant, eat in a casual diner, watch a comedy routine, see a show, enjoy a film – need we go on?
With cruises, the possibilities really are endless, regardless of what your tastes are. With something to suit everyone, only a cruise holiday offers such an assortment of adventures, experiences and memories.